Electrical and HVAC
Services in Brookfield, WI
We are Over the Moon Heating, Air & Electric. Our team of licensed contractors helps with home HVAC and electrical services in the greater Milwaukee area. No matter what you need us for, you'll receive high-quality installation, repairs, or maintenance. 
Our technicians are fully licensed, trained, screened, and drug-tested, ensuring you receive the best service and no surprises during our visit. Our HVAC and electrical technicians stay on the job until you are 100% satisfied with the service. We also guarantee honest pricing, prompt arrival, and fast and effective solutions.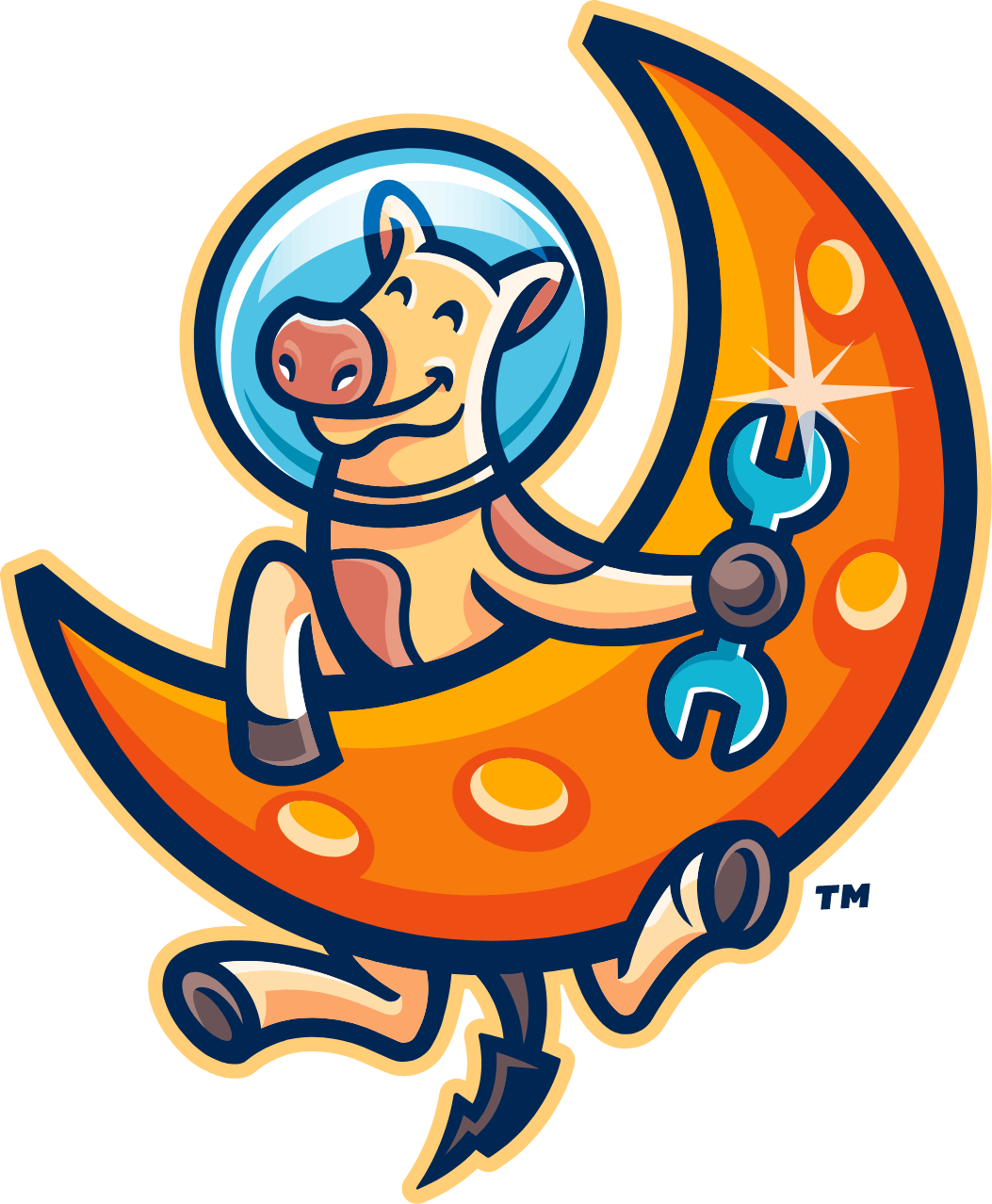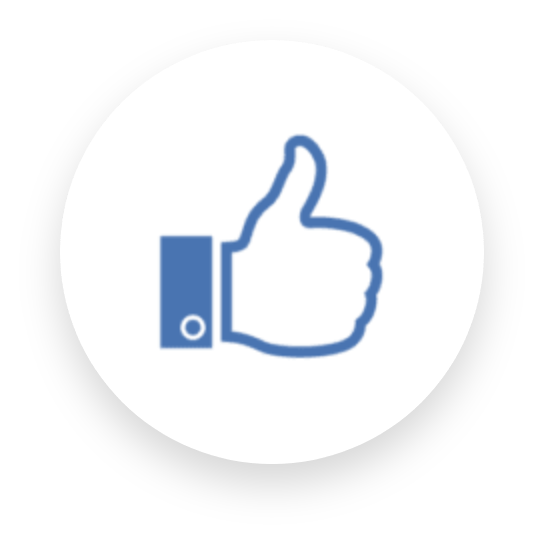 You won't pay until you're 100% satisfied with the service we're providing you. We're committed to ensuring you receive the best.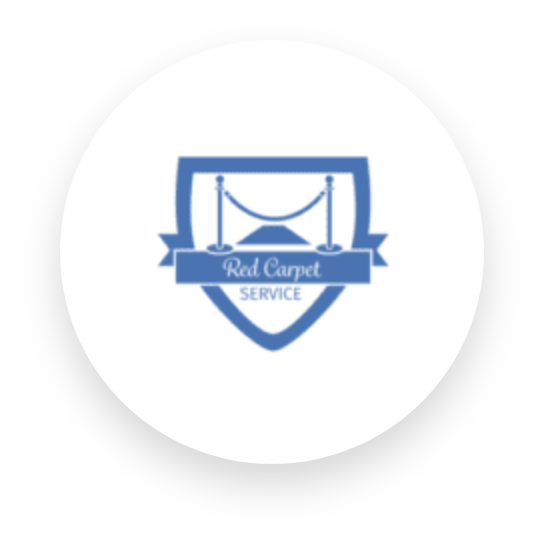 Never worry about who's entering your home. Our technicians are screened, drug tested, and professionally trained.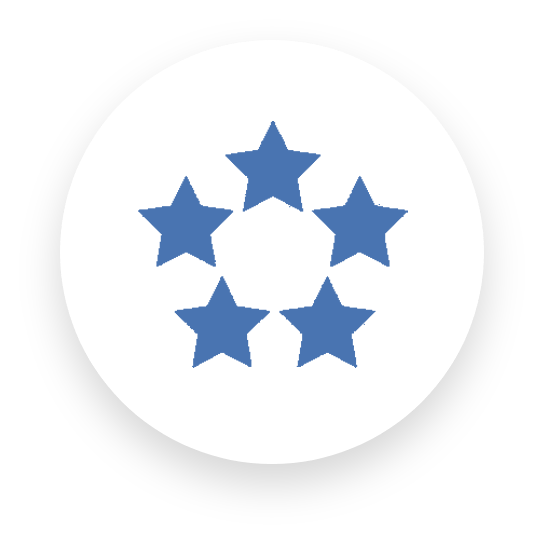 4.8 STAR RATING ON GOOGLE!
Be confident knowing you've found the right Electric & HVAC service company with our three thousand 5-star reviews from residents like you in Waukesha County.
HVAC Services
From high-quality AC and furnace installs to emergency heating and cooling services, Over the Moon goes the distance to make sure your home is comfortable. Our technicians can repair any type, model, or brand of air conditioner. 
Prompt heating repairs avoid hazards such as shocks, fires, or carbon monoxide exposure. During an annual maintenance visit, we inspect and tune up your AC or furnace to reduce the risk of emergency repairs and lower operating costs.
We take great pride in keeping your heating and cooling system in peak condition, beginning with high-quality furnace and AC installation. In addition, we know how important indoor air quality (IAQ) is. Therefore, we provide IAQ testing and solutions such as UV lights, humidifiers, and dehumidifiers. You can also count on Over the Moon for a thorough whole-home ductwork cleaning to restore comfort, improve efficiency, and reduce odors.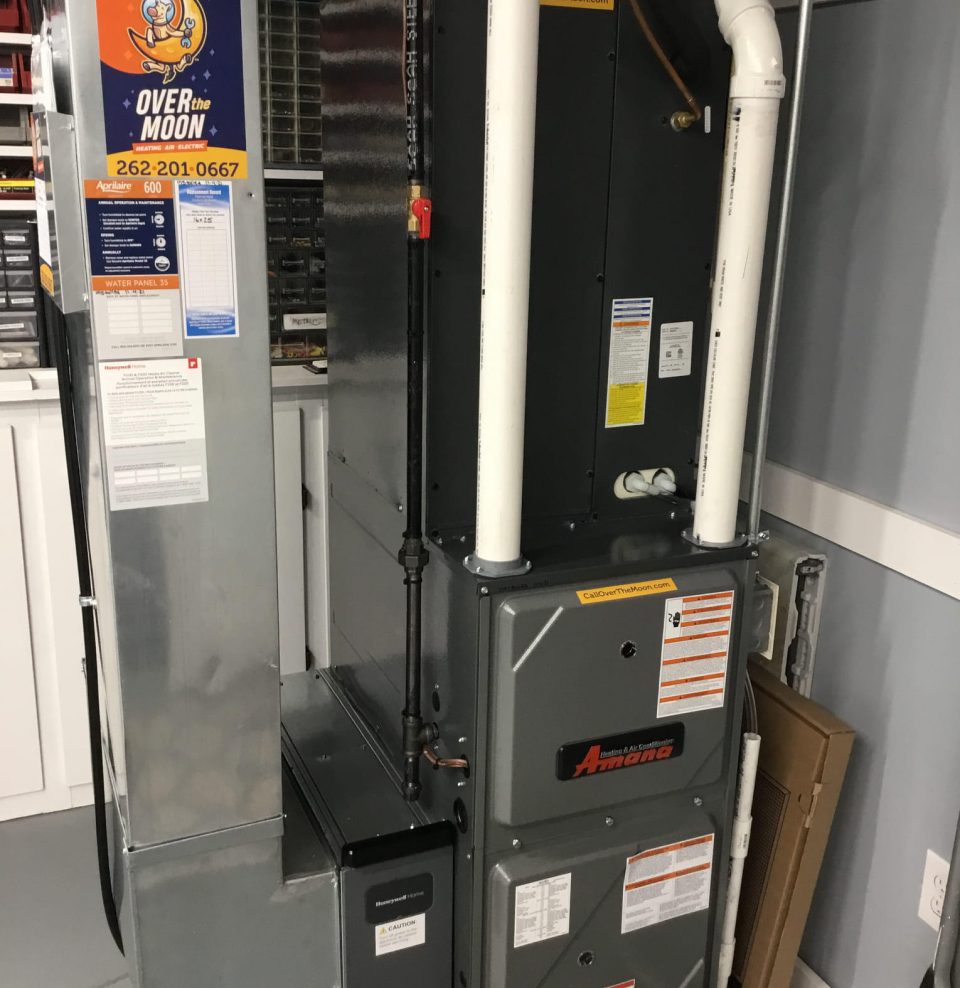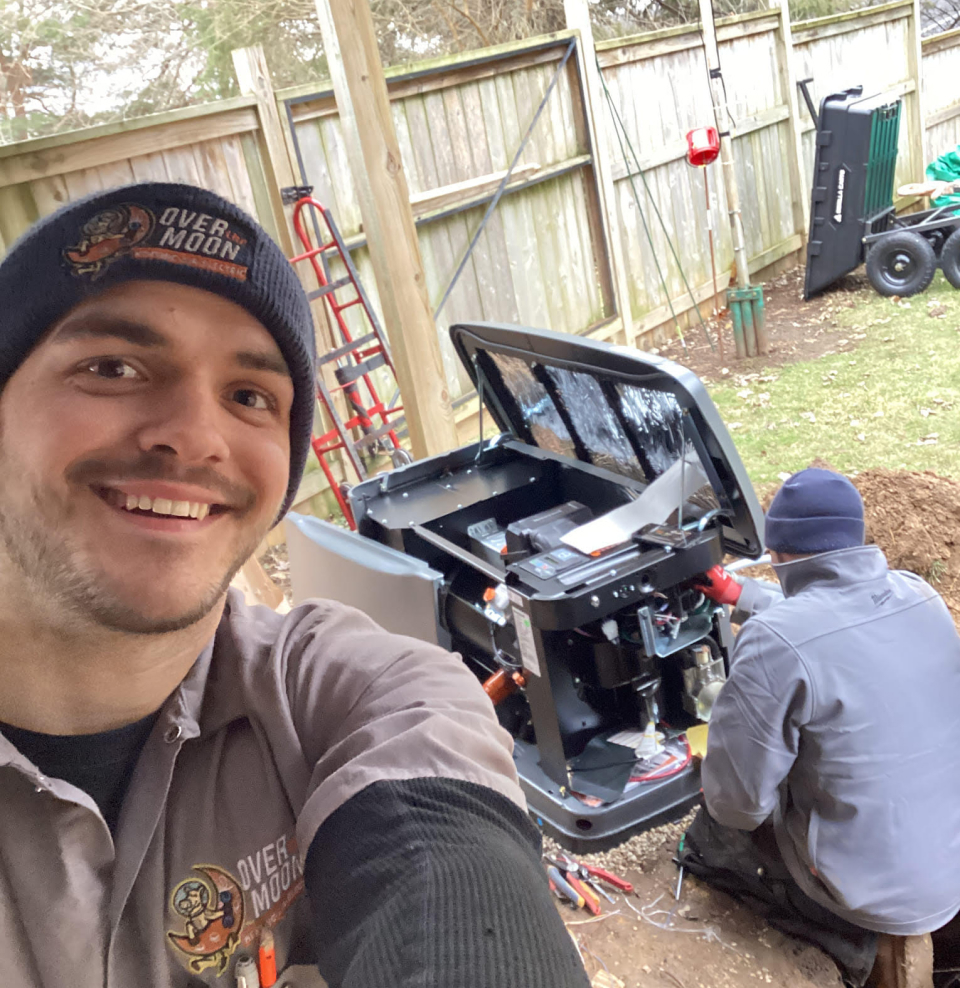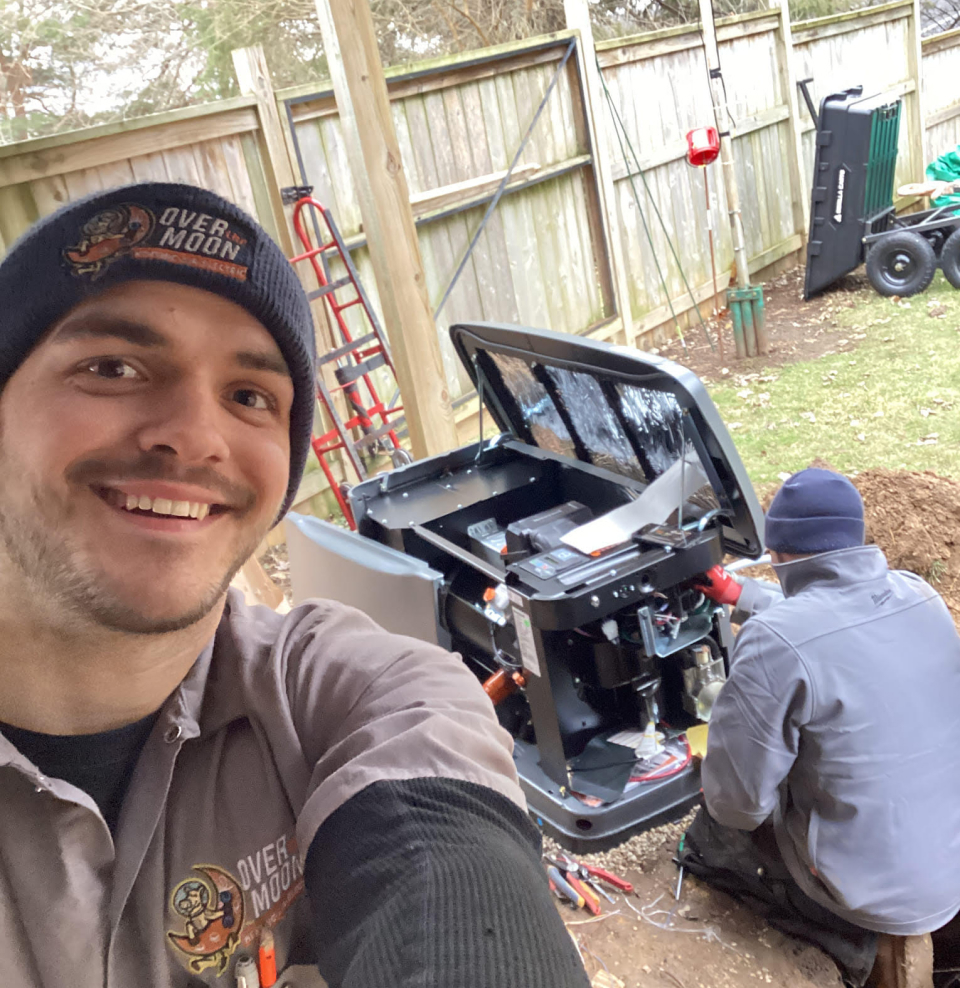 Electrical Services
You depend on electricity to keep the lights on and power appliances. Your electrical system is safe and reliable when wiring, fixtures, and appliances are installed right and function properly. Otherwise, there's a risk of sparks, fires, shocks, and electrocutions.
Our electricians are certified to perform any type of electrical work, from rewiring your home to installing lights, switches, fans, surge protection systems, generators, electrical panels, and meters.
When you have an electrical problem, our technicians arrive in fully stocked trucks, so they can usually resolve the issue immediately. They also provide safety inspections, especially if you have an old home and pre-existing electrical hazards. We provide electrical upgrades and replace outdated equipment to improve the function and value of your home.
Don't put off calling an experienced electrician when you have an electrical issue; we can quickly restore your safety and peace of mind.
See what our clients
say about our work
These guys came in as a second opinion for my HVAC system and were so informative. Thank you so much! Now my new condo has a new system that I know will last.
Julie Hang
We are having a fireplace installed, and In-Phase was the ones we trust to install the electrical for it. They are not only professional, but highly skilled and personable as well. They always go above and beyond! Josh was great!
Jeanette Lubitz
Michael from Over the Moon did a great job. He was professional, courteous and went above and beyond. Gave me some good advice that I will use. Over the Moon does a fantastic job!
Alan Krenke
Joe from Over the Moon changed our smoke detectors and replaced an outlet. He also did an annual inspection. Joe was very efficient and knowledgeable. He explained everything he was doing and suggested some changes that could be beneficial. I would highly recommend Joe and Over the Moon!
James Bomberg
We had Over the Moon do a maintenance service on our AC system. Took advantage of their $99.00 service special. The technician Mike was professional, courteous and did a thorough job. We have had Over the Moon into our home for other services and repairs. We are satisfied with their performance, honesty and integrity.
Jim Paro
Over the Moon is outstanding. They did extensive work for us in a number of areas in our home, some quite complicated. Expert service, way above quality of other contractors we have used in the past. Highly recommended. Our service provider Joe is the best!
Jane O.
Over The moon is ready to help!
Over the Moon provides high-quality HVAC and electrical services in Brookfield, WI. Our licensed technicians handle installation repairs, and maintenance.