CIRCUIT BREAKERS
AND ELECTRICAL PANELS
Over the Moon, it doesn't matter if you're using a modern circuit breaker or a more traditional fuse-box system for the electrical panel in your home. We know our way around both and are well-equipped to handle any issues you may be having. At the same time, we'll gladly inspect or upgrade your existing system to a more modern setup at your discretion.
For most of us, the circuit breaker is merely a fail-safe. It's the box that protects from overloaded circuits and is the first stop on restoring power when the microwave trips the power. But your electrical panel does more than just act as a safety circuit for the appliances in your home.
Electrical panels separate power in your home to help balance out the wiring systems inside. Without an electrical panel, everything would be on the same wire, subject to the same power draw current level. Not everything can handle the same amount of current flowing through it. By splitting up these circuits at the electrical panel, you can split high-load devices from the low power phone charges and lamps, protecting them from damage.
Circuit Breaker Replacement
Electric Panel Replacement
Electrical Panel Repair
Circuit Breaker Repair
Circuit Breaker Expansions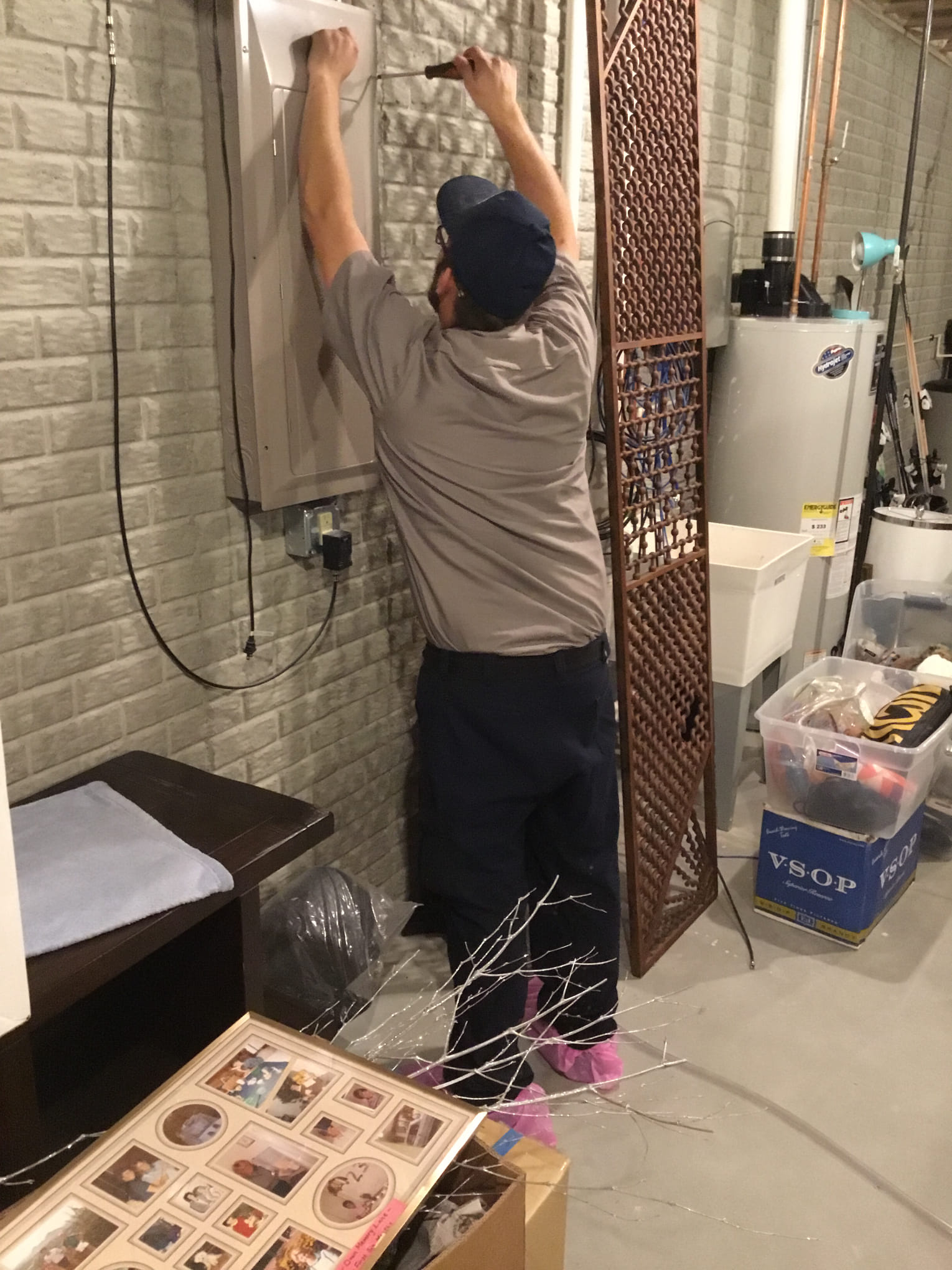 Dedicated and Appliance Circuits
Most of the circuits on your electrical panel are probably labeled by room (e.g. Living Room, Bedroom, Media Room) but there should be one or two circuits that are listed by devices, specifically your air conditioner, furnace, or clothes dryer. These high-load devices require a greater current limit than most of your home does.
These devices draw a great deal of current, which means your wiring needs to be capable of handling that current. Unfortunately, this requires expensive cables. While you could run high-current wiring throughout your home, that would be expensive (and unnecessary). Instead, dedicated appliance circuits are installed that use the minimum amount of wiring to power high power-load devices.
If you're expanding your home, or adding in a new device that you haven't had before, you might need to consider adding an additional circuit for just that room or for just that device. You can always consult with the experts here at Over the Moon if you think you may need an entirely new circuit.
How to Identify a Bad Circuit Breaker
Circuit breakers become less effective as they age. The metal used in them can grow brittle, and wire connections to the breaker itself can become damaged over time. Eventually, the circuit breaker will no longer work. A few signs that it's time to replace your existing circuit breaker are:
Continually trips, even when nothing is turned on
The circuit breaker is warmer than it should be
The breaker switch is extremely loose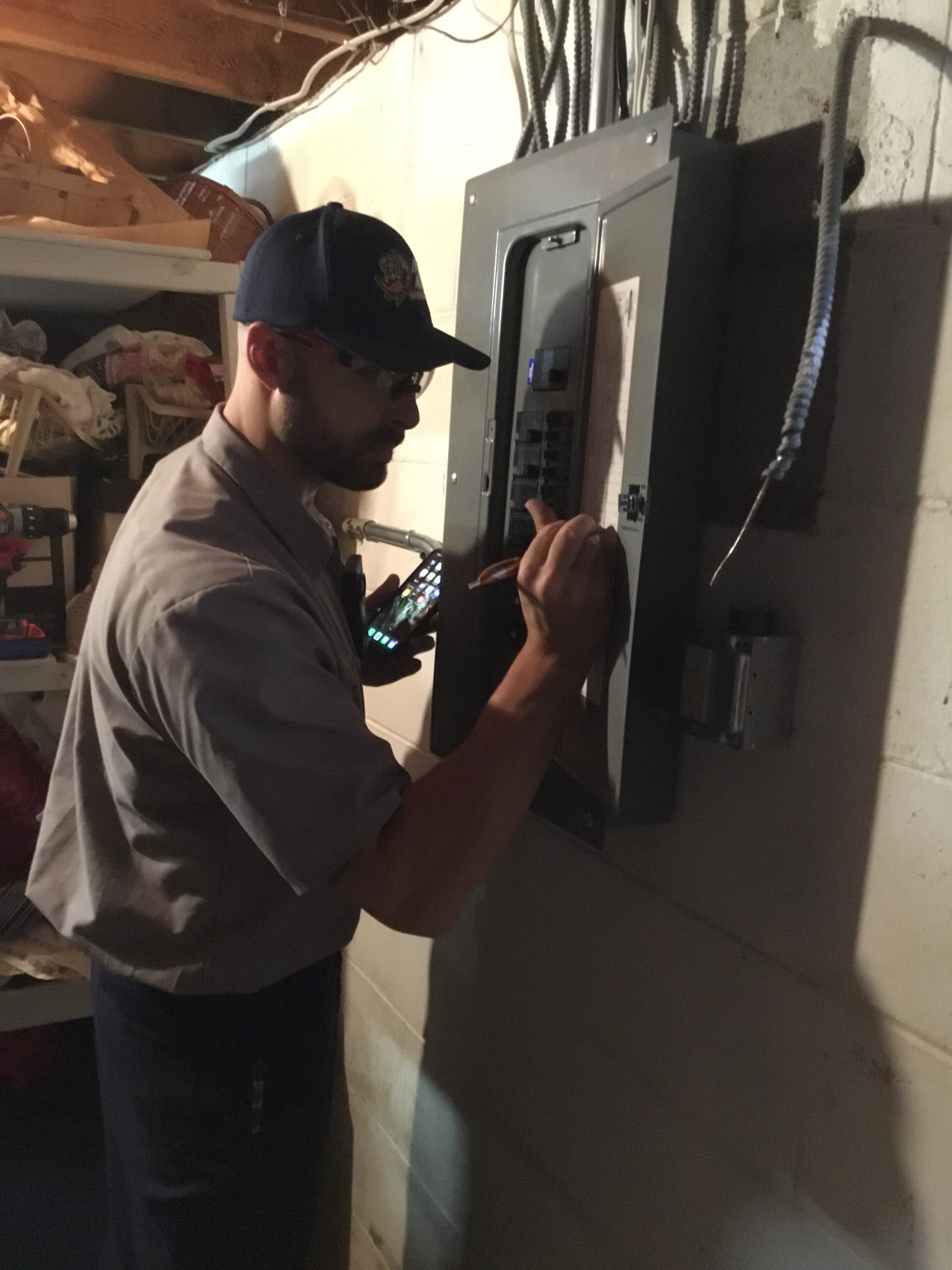 Warning against certain models of circuit panels
For close to 30 years (roughly the 1950s-80s) two companies built and installed electrical panels in homes across America. Federal Pacific Electric panels from that era are, unfortunately, defective and should be replaced if you still have them in your home. Over the Moon will gladly perform a safety inspection of your home to help identify similar panels and ensure that your current electrical panel is safe and secure.
See what our clients
say about our work
These guys came in as a second opinion for my HVAC system and were so informative. Thank you so much! Now my new condo has a new system that I know will last.
Julie Hang
We are having a fireplace installed, and In-Phase was the ones we trust to install the electrical for it. They are not only professional, but highly skilled and personable as well. They always go above and beyond! Josh was great!
Jeanette Lubitz
Michael from Over the Moon did a great job. He was professional, courteous and went above and beyond. Gave me some good advice that I will use. Over the Moon does a fantastic job!
Alan Krenke
Joe from Over the Moon changed our smoke detectors and replaced an outlet. He also did an annual inspection. Joe was very efficient and knowledgeable. He explained everything he was doing and suggested some changes that could be beneficial. I would highly recommend Joe and Over the Moon!
James Bomberg
We had Over the Moon do a maintenance service on our AC system. Took advantage of their $99.00 service special. The technician Mike was professional, courteous and did a thorough job. We have had Over the Moon into our home for other services and repairs. We are satisfied with their performance, honesty and integrity.
Jim Paro
Over the Moon is outstanding. They did extensive work for us in a number of areas in our home, some quite complicated. Expert service, way above quality of other contractors we have used in the past. Highly recommended. Our service provider Joe is the best!
Jane O.
LET US TAKE YOU OVER THE MOON WITH OUR SERVICE!