New Berlin is the second biggest city in Waukesha County, which can make finding a reliable electrician a challenge. Our goal is to make your search fast and easy by providing everything you need for your home's electrical system and delivering these services with professionalism and care.
We offer many different
electrical services in the New Berlin area
, and at each job, we focus on functionality, beauty, and safety. We understand that everything in your electrical system is connected and that if you have a problem in one area, it may be related to something deeper. We always check to make sure your electricity is working well as a whole before we leave a job.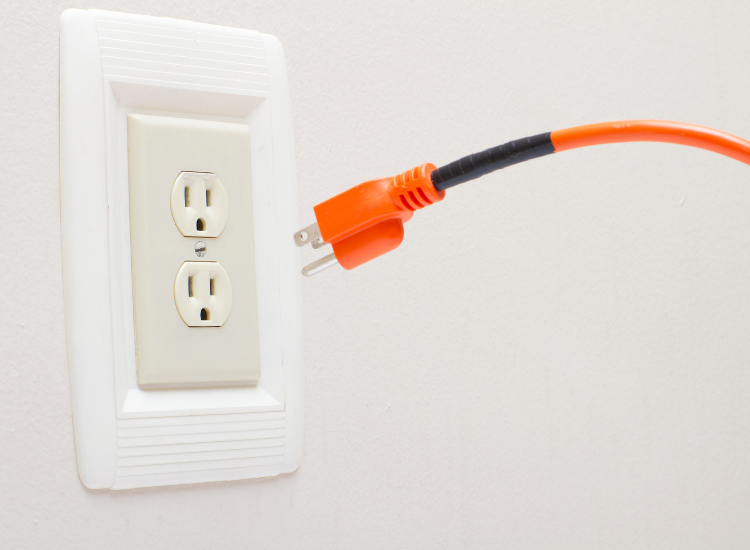 PROFESSIONAL ELECTRICIAN SERVICES
Electrical Outlet Installation
Electrical Panel Repair and Upgrades
Ceiling Fan Installation
Circuit Interrupters and Surge Protectors
Lighting Repair
Outdoor Lighting Installations
Indoor Lighting Installations
Generator Services
Home Automation Services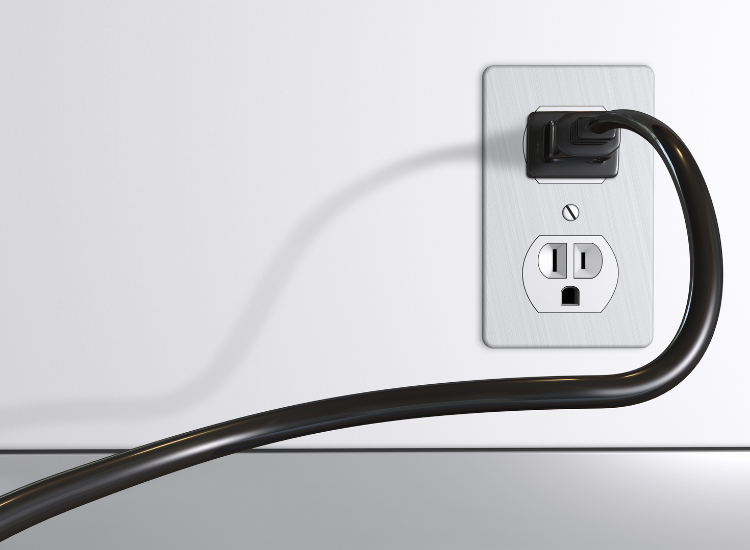 Electrical Outlet Installation
Unfortunately, not all outlets are placed in convenient locations when a home is built, and some homes may not have enough outlets in each room. These are both problems that we can solve at Over the Moon. Not only do we
install new outlets
where they are needed, but we can also replace your old outlets with something more convenient for your devices and other technology.
Electrical Panel Repair and Upgrades
If your home needs additional outlets but doesn't have any available circuits, you will need to upgrade your panel.
Panel upgrades
are needed by many homes in the New Berlin area, and we have helped many families with this process. If you need a simple repair, we offer repair services as well so that you can keep your panel operating safely.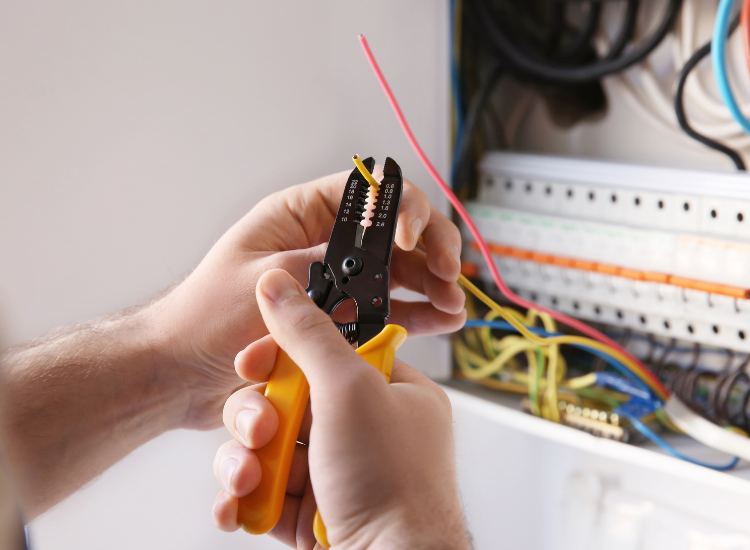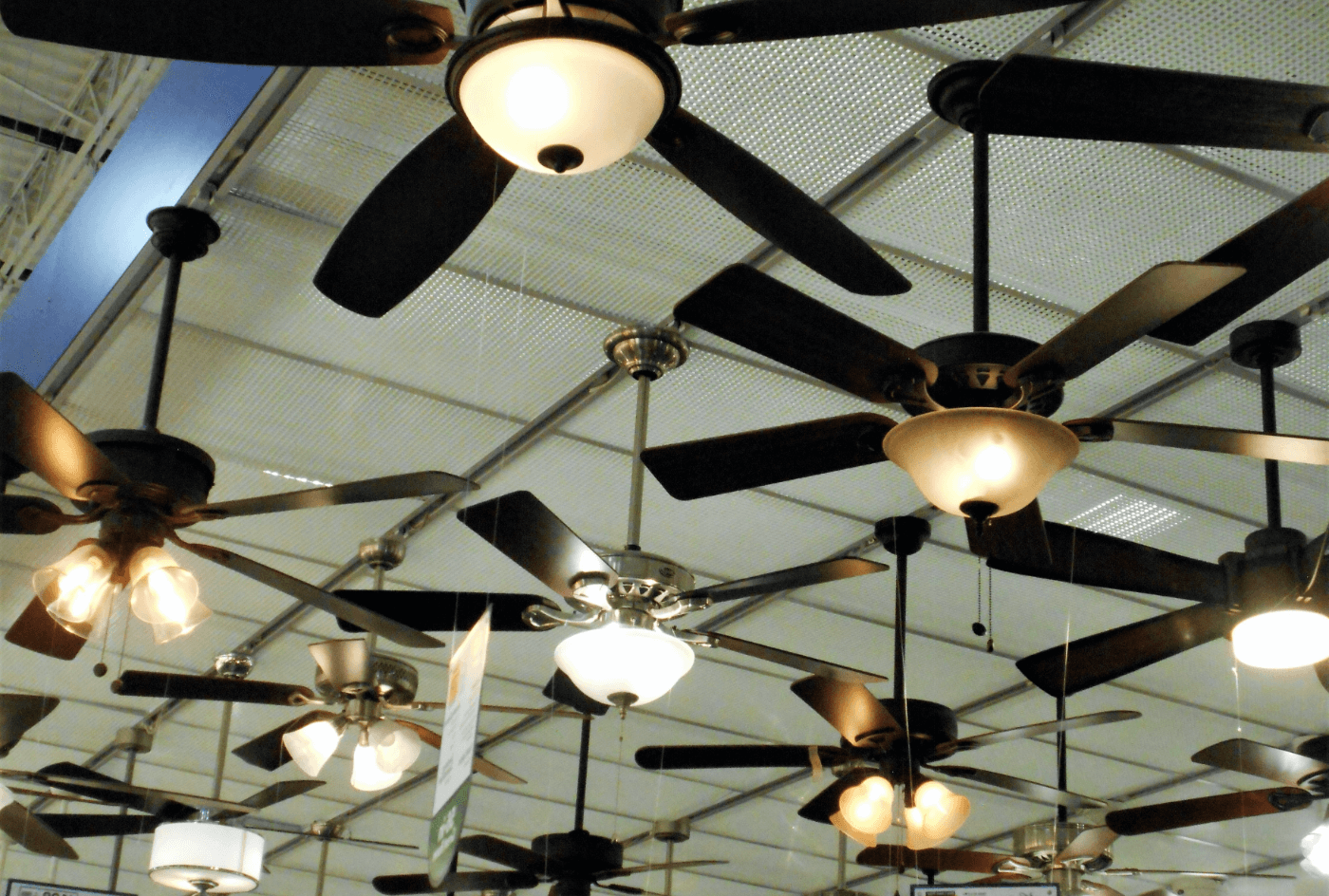 Having a ceiling fan in your home comes with many benefits. It allows air to circulate in the home and can help you feel more comfortable without excessive use of your HVAC system. This is true in both summer and winter since modern fans can rotate in either direction.
Ceiling fans
should always be installed by a professional electrician since your safety depends on proper mounting.
Circuit Interrupters and Surge Protectors
It is important to have a plan in place to protect both your home and your family from the dangerous side of your home's electricity. You will also want these protections if you want to adhere to the National Electric Code. Every home should have GFCI and AFCI outlets as well as power strip surge protectors for expensive devices. Many homeowners go a step further and invest in
whole-home surge protectors
that can protect your home from lightning strikes and other large scale power surges.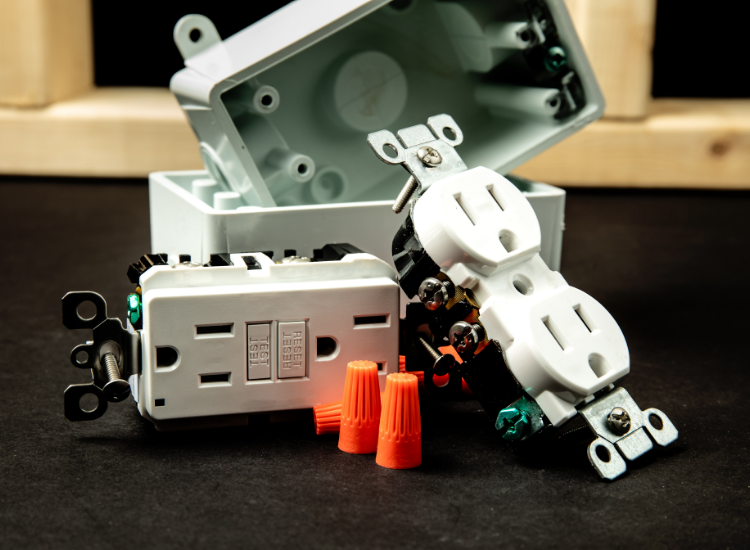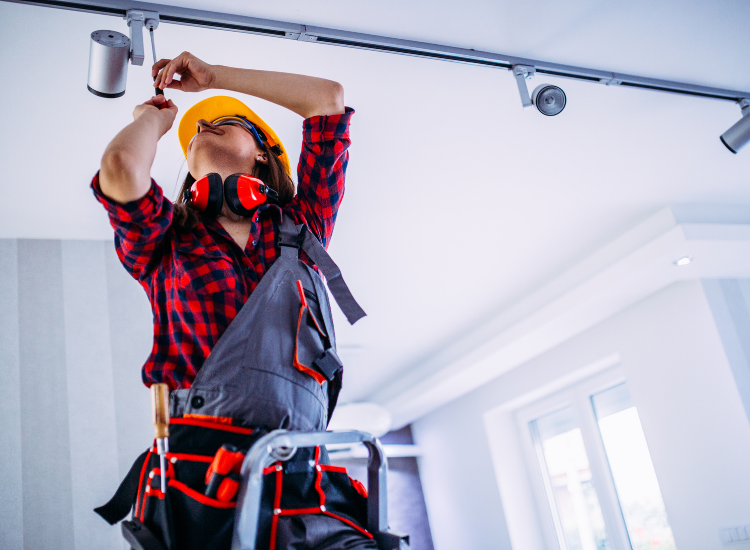 Today there are many more lighting choices on the market than before. There are energy-efficient lights, lights that automatically dim in the presence of sunshine, and lights that turn off when a room is unoccupied. Our electricians are experts in
repairing all of these lighting systems
and more.
Outdoor Lighting Installations
Outdoor lighting installation and repair
requires its own set of skills. Design is a major aspect of outdoor lighting and it needs an expert eye to get just right. Our electricians at Over the Moon are not only skilled at installing outdoor lighting, but also at envisioning a design and causing it to materialize.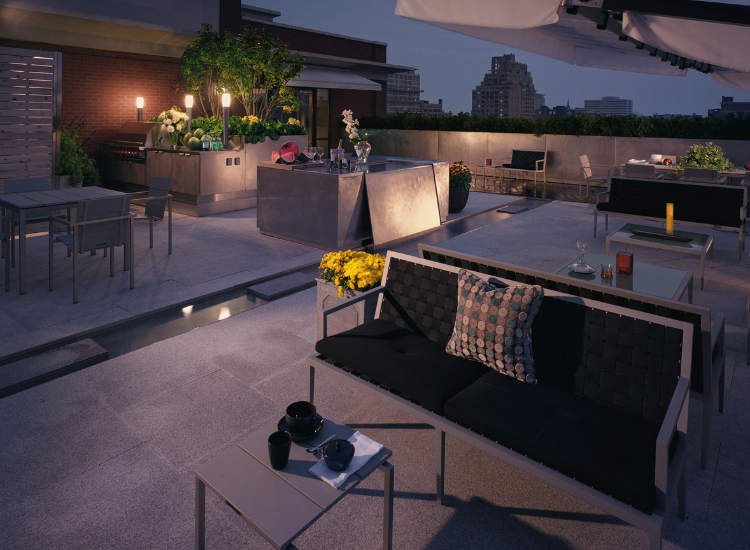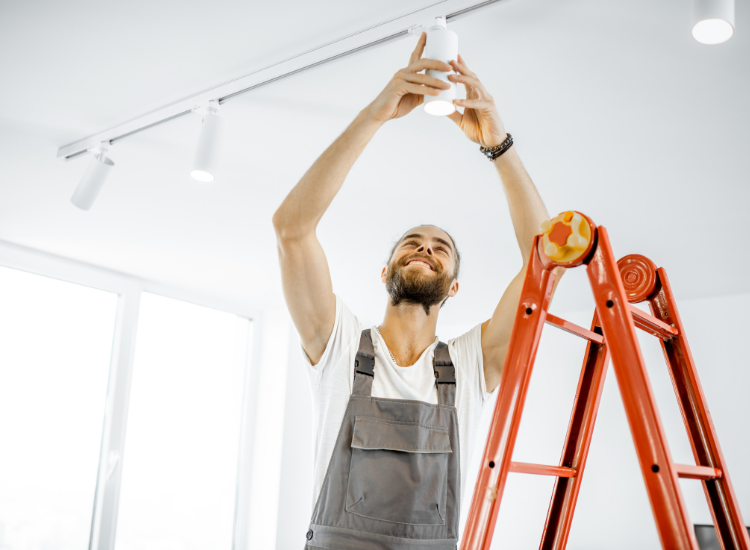 Indoor Lighting Installations
We are here to help you with your home modernization goals. If you want to replace your tired, old lighting with something that works better for your family, we have many different options for you to choose from.
Our lighting solutions
combine simplicity with modern technology to make conserving energy easy and beautiful.
It is important for every home in the New Berlin area to be equipped with a generator for emergency power outages. Storms, car accidents, and other unexpected events can cause your power to go off and stay off for hours and even days. We will work with you to place your most important appliances on a generator so that their operation is always uninterrupted.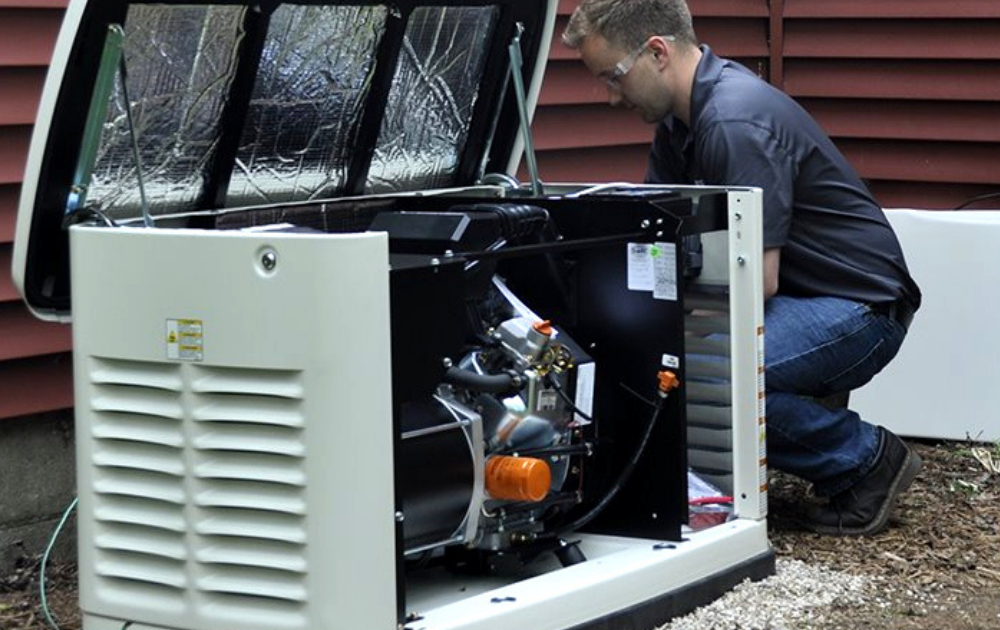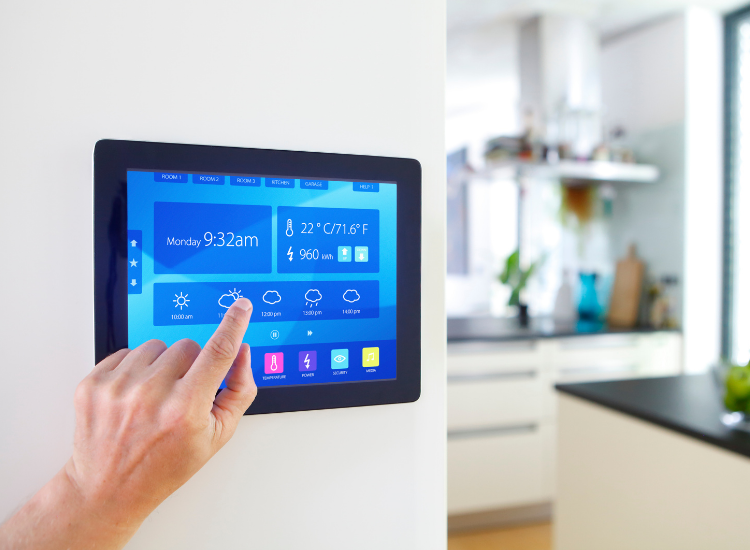 Today you can control everything from your doorbell to your lights without even leaving your seat.
Our team
at Over the Moon can get almost everything in your home onto an automation system so that you can control what happens in your home from your phone even when you are away.
Over the Moon
, we know that electrical service is about more than just repairing and installing electrical systems. It is about building a community that is safer and more convenient. With our expert installations, fast response times, and attention to detail, we are improving our community one home at a time. Call us today for more information.
See what our clients
say about our work
These guys came in as a second opinion for my HVAC system and were so informative. Thank you so much! Now my new condo has a new system that I know will last.
Julie Hang
We are having a fireplace installed, and In-Phase was the ones we trust to install the electrical for it. They are not only professional, but highly skilled and personable as well. They always go above and beyond! Josh was great!
Jeanette Lubitz
Michael from Over the Moon did a great job. He was professional, courteous and went above and beyond. Gave me some good advice that I will use. Over the Moon does a fantastic job!
Alan Krenke
Joe from Over the Moon changed our smoke detectors and replaced an outlet. He also did an annual inspection. Joe was very efficient and knowledgeable. He explained everything he was doing and suggested some changes that could be beneficial. I would highly recommend Joe and Over the Moon!
James Bomberg
We had Over the Moon do a maintenance service on our AC system. Took advantage of their $99.00 service special. The technician Mike was professional, courteous and did a thorough job. We have had Over the Moon into our home for other services and repairs. We are satisfied with their performance, honesty and integrity.
Jim Paro
Over the Moon is outstanding. They did extensive work for us in a number of areas in our home, some quite complicated. Expert service, way above quality of other contractors we have used in the past. Highly recommended. Our service provider Joe is the best!
Jane O.
LET US TAKE YOU OVER THE MOON WITH OUR SERVICE!