From lighting repair to carbon monoxide detection solutions, we make sure your home is functional and safe; you can trust Over the Moon for all your electrical services in Eagle, WI. Contact us today!
You rely on electricity for just about everything. But home electrical systems require professional care to run properly. An electrical problem can cause major damage, burns, or electrocution. We're available 24 hours a day so you can call when there's a sudden electrical failure. Our team is capable of high-quality installation, repair, and maintenance services and provides thorough inspections and testing.
Over the Moon Specializes in Electrical Services
Our Eagle, WI, electricians can take care of all things electrical in your home. They're fully trained and certified and have extensive experience in their field. Based in Oconomowoc, our business is always reachable as a staffed call center is ready to take your call any time. We strive to provide same-day service whenever we can. Our technicians arrive in fully stocked trucks, so any issue can be addressed in one visit.
In addition to being trained professionals, our technicians are background checked and our work is covered by a 100% Satisfaction Guarantee. We take the quality of our work seriously. If you're not fully satisfied, we'll return to make it right, while our guarantee can also be covered by a lifetime warranty.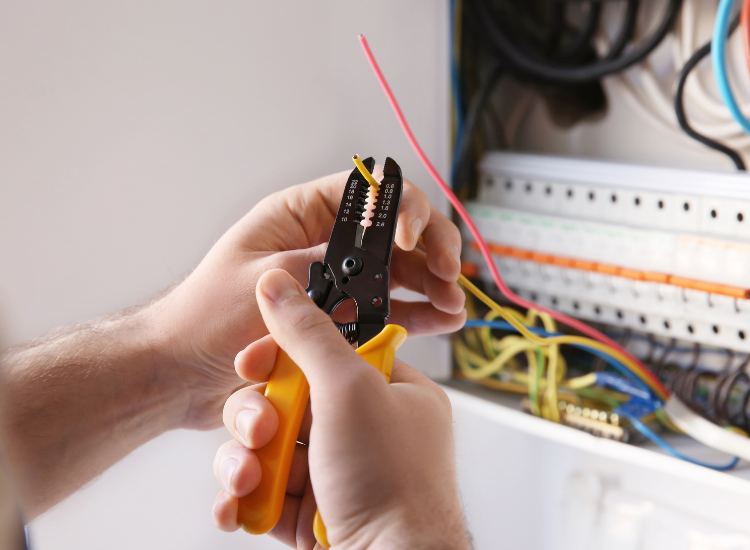 Over the Moon provides a wide range of electrical services for Eagle, WI, homeowners. We are trained and equipped to help with:
Electrical Outlet Installation
Faulty outlets and switches can be dangerous. From shocks and burns to sparks and overheating that ignite fires, they create many hazards. Call if you have a loose plug, a switch feels warm, or an outlet/switch is discolored.
Lighting Repair
We specialize in both indoor and outdoor lighting repair. Whether it's diagnosing and fixing flickering lights or installing new fixtures, LED lights, or motion sensing lighting systems, our electricians have the extensive knowledge to get it right.
Thermostat Installation
A thermostat is a sensitive piece of equipment that allows precise control over your HVAC system. It must be installed and wired correctly or else your home may not be comfortable. We offer high-quality installation, so your investment pays off.
Ceiling Fan Installation
Ceiling fans complement your HVAC system and help it run more efficiently. Installing them can be complicated and dangerous. Fortunately, we can properly connect and mount a ceiling fan to ensure it runs smoothly and safely; and when necessary, we'll quickly replace a ceiling fan.
CO Detector Replacement
Carbon monoxide detection can save your life and protect your entire family. We install smoke and CO detectors in each bedroom and level of your home, and even interconnect them to ensure they will always be safe and effective.
Landscape Lighting Repair
We specialize in all types of outdoor lighting to provide functional and economical solutions. Lighting the outside of your home can boost safety and security, highlight architectural and landscape focal points, and improve curb appeal.
Our Expert Electrical Contractors Get the Job Done Right
Whether installing or repairing outlets, lighting, or electrical panels, our team is committed to getting it right the first time. We believe your Eagle, WI, home deserves professional, friendly service. Customer satisfaction is our top priority. Over the Moon Delivers high-quality work no matter what solution is required. During any job, we inspect wiring and other electrical components and address any safety hazards we find. It is our goal to quickly address your needs while being efficient and effective.
Contact Over the Moon Today
We are ready to address your electrical installation and repair needs in Eagle, WI. In addition to guaranteeing our service, we offer honest pricing and are available 24/7. To get started, feel free to schedule your service appointment online, or call us directly at 262-218-2857 to speak with a representative.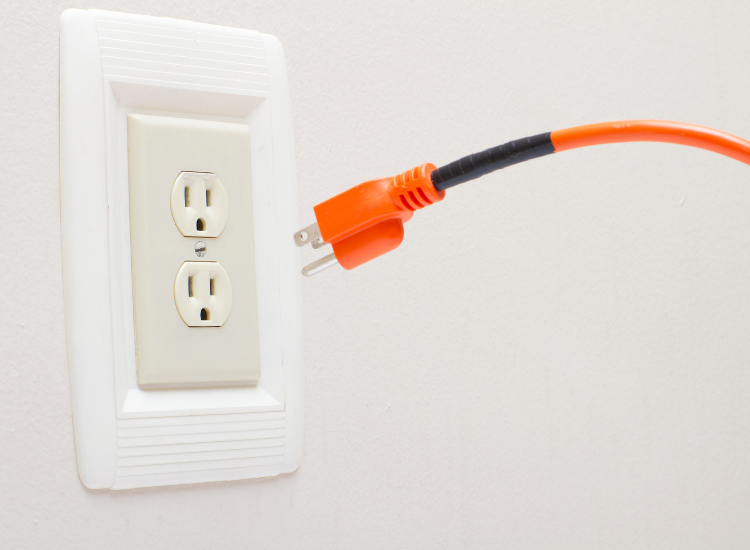 See what our clients
say about our work
These guys came in as a second opinion for my HVAC system and were so informative. Thank you so much! Now my new condo has a new system that I know will last.
Julie Hang
We are having a fireplace installed, and In-Phase was the ones we trust to install the electrical for it. They are not only professional, but highly skilled and personable as well. They always go above and beyond! Josh was great!
Jeanette Lubitz
Michael from Over the Moon did a great job. He was professional, courteous and went above and beyond. Gave me some good advice that I will use. Over the Moon does a fantastic job!
Alan Krenke
Joe from Over the Moon changed our smoke detectors and replaced an outlet. He also did an annual inspection. Joe was very efficient and knowledgeable. He explained everything he was doing and suggested some changes that could be beneficial. I would highly recommend Joe and Over the Moon!
James Bomberg
We had Over the Moon do a maintenance service on our AC system. Took advantage of their $99.00 service special. The technician Mike was professional, courteous and did a thorough job. We have had Over the Moon into our home for other services and repairs. We are satisfied with their performance, honesty and integrity.
Jim Paro
Over the Moon is outstanding. They did extensive work for us in a number of areas in our home, some quite complicated. Expert service, way above quality of other contractors we have used in the past. Highly recommended. Our service provider Joe is the best!
Jane O.
LET US TAKE YOU OVER THE MOON WITH OUR SERVICE!