For the Best in
Fire and Carbon Monoxide Detection
Safety is paramount in your home. You spend a lot of time at home, and your most vulnerable hours (when you're asleep and can't recognize danger) are spent there. Early detection of threats such as carbon monoxide (an invisible and odorless gas) or fire is essential to survival for you and your family.
Fire and CO are no joke. Without proper warning, toxic CO can lead to permanent health problems or death. And we don't need to explain just how dangerous a house fire is when you aren't aware of it. That's why Over the Moon goes the extra mile to make sure you have the best defense in the form of an early warning system.
Carbon monoxide is a natural byproduct of burning carbon-based materials (common fuels such as natural gas and propane). So it's created by your furnace. Normally, the furnace will vent this dangerous gas, but the exhaust vent becomes blocked, CO can flow into your home instead. CO and dangerous fires can come from every-day objects, so early detection is important.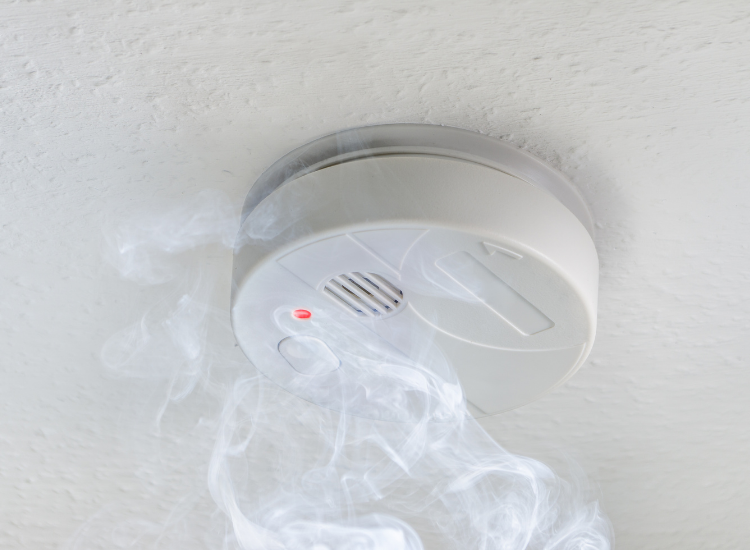 Replacement
Testing 
Repair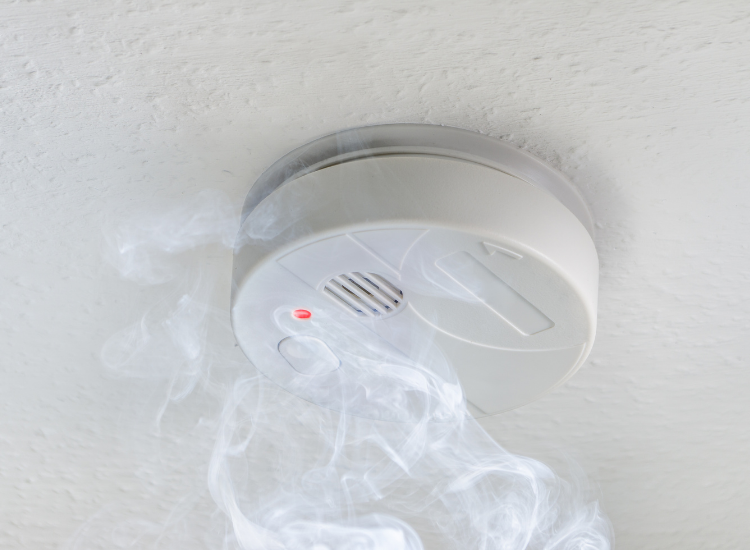 The best way to protect your home and family is with an early warning system. Place CO and smoke alarms through your home. You need at least one CO and smoke alarm on each floor of your home. Ideally you should place them in every room, but you need to at least place a CO and smoke detector in any room that has a potential for starting a fire. This includes the basement, near the furnace, your kitchen, and the garage.
It's also a good idea to use interconnected alarms. When one of these alarms is triggered, every alarm in the house will sound, giving you the earliest warning regardless of your location.
Finally, we recommend using alarms connected to line voltage with a battery backup, to ensure that they are always fully powered and working. These types of alarms can last for up to 10 years without needing to be replaced. An Over the Moon technician can help you install them in your home, since they must be wired into the electrical system.
Again, the earlier you detect smoke or CO, the better your chances of survival (not to mention protecting the contents of your home).
See what our clients
say about our work
These guys came in as a second opinion for my HVAC system and were so informative. Thank you so much! Now my new condo has a new system that I know will last.
Julie Hang
We are having a fireplace installed, and In-Phase was the ones we trust to install the electrical for it. They are not only professional, but highly skilled and personable as well. They always go above and beyond! Josh was great!
Jeanette Lubitz
Michael from Over the Moon did a great job. He was professional, courteous and went above and beyond. Gave me some good advice that I will use. Over the Moon does a fantastic job!
Alan Krenke
Joe from Over the Moon changed our smoke detectors and replaced an outlet. He also did an annual inspection. Joe was very efficient and knowledgeable. He explained everything he was doing and suggested some changes that could be beneficial. I would highly recommend Joe and Over the Moon!
James Bomberg
We had Over the Moon do a maintenance service on our AC system. Took advantage of their $99.00 service special. The technician Mike was professional, courteous and did a thorough job. We have had Over the Moon into our home for other services and repairs. We are satisfied with their performance, honesty and integrity.
Jim Paro
Over the Moon is outstanding. They did extensive work for us in a number of areas in our home, some quite complicated. Expert service, way above quality of other contractors we have used in the past. Highly recommended. Our service provider Joe is the best!
Jane O.
LET US TAKE YOU OVER THE MOON WITH OUR SERVICE!