Security Flood and Path Lighting for your Home
For the best lighting in the western Milwaukee area, you want Over the Moon. When it comes to landscape and outdoor lighting, our clients trust no one else to deliver the level of customer service and lighting quality offered by Over the Moon.
The lights outside of your home are just as important as the fixtures inside. From security floodlights that keep your home illuminated when people enter your yard, to path lights designed to guide you safely from the driveway to your front door, we'll help you keep the lights on.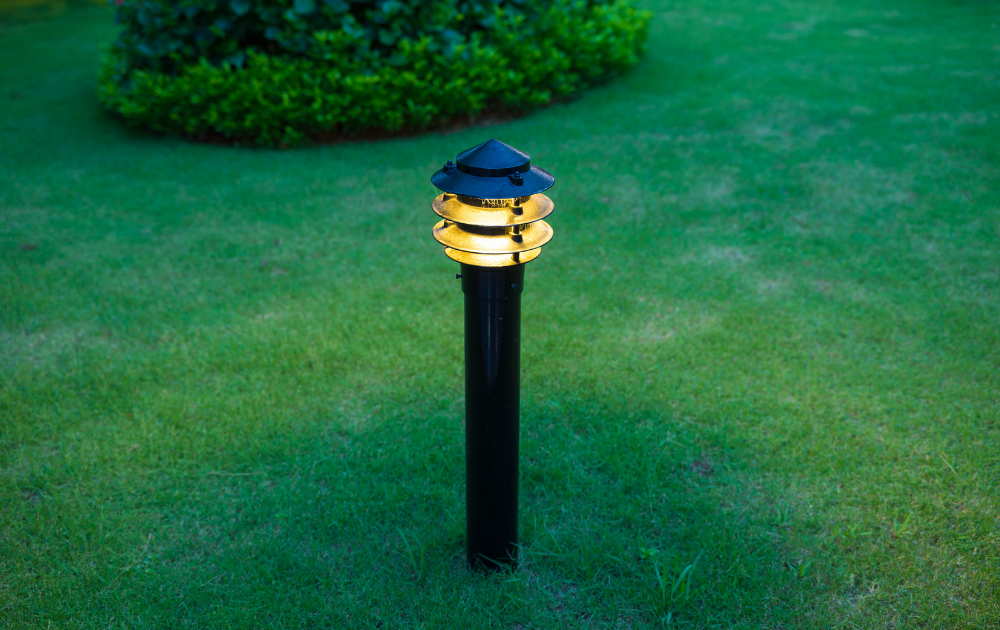 We can help design, install, and repair your outdoor system, including:
Security Lighting


Driveway Lights

Path Lights
Flood Lights

Feature Accent Lights

Sconce and Fixture Lights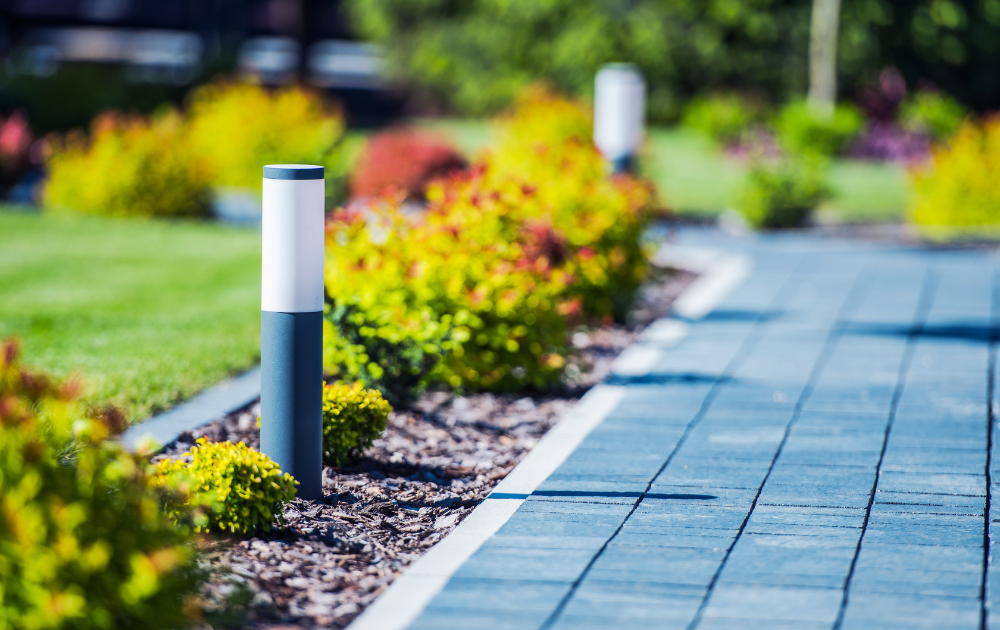 There's more to outdoor lighting than just hanging a floodlight on your porch. Light trespass, light pollution, energy efficiency, and automation are all important features.
Light Pollution (Sky Glow) is a problem with many cities. When excess light is aimed or reflected up to the sky, it illuminates clouds and particles in the atmosphere. This excess lighting that isn't used obscures our beautiful night skies. Mitigating light pollution is a simple matter of using DarkSky rated fixtures and angling fixtures to minimize spillage.
Light Trespass is something you deal with regularly, even if you don't realize it. Light trespass occurs when a flood fixture (or any light for that matter) is directed in such a way that it spills into someone else's yard or window. Obviously light trespass can disturb people's sleep cycles, cause unwanted glare, and be a general nuisance. Proper installation of outdoor fixtures is key to preventing light trespasses.
Energy-efficient and automated lighting systems are decided on during purchase. Most of this is based on the type of lights and fixtures you buy. LED lights, while expensive, are usually more efficient than the standard HID floodlights used in security lighting. Automatic lights will also improve efficiency since they're only active when you're actually in the yard. Not to mention the added security of activating whenever someone enters your yard.
See what our clients
say about our work
These guys came in as a second opinion for my HVAC system and were so informative. Thank you so much! Now my new condo has a new system that I know will last.
Julie Hang
We are having a fireplace installed, and In-Phase was the ones we trust to install the electrical for it. They are not only professional, but highly skilled and personable as well. They always go above and beyond! Josh was great!
Jeanette Lubitz
Michael from Over the Moon did a great job. He was professional, courteous and went above and beyond. Gave me some good advice that I will use. Over the Moon does a fantastic job!
Alan Krenke
Joe from Over the Moon changed our smoke detectors and replaced an outlet. He also did an annual inspection. Joe was very efficient and knowledgeable. He explained everything he was doing and suggested some changes that could be beneficial. I would highly recommend Joe and Over the Moon!
James Bomberg
We had Over the Moon do a maintenance service on our AC system. Took advantage of their $99.00 service special. The technician Mike was professional, courteous and did a thorough job. We have had Over the Moon into our home for other services and repairs. We are satisfied with their performance, honesty and integrity.
Jim Paro
Over the Moon is outstanding. They did extensive work for us in a number of areas in our home, some quite complicated. Expert service, way above quality of other contractors we have used in the past. Highly recommended. Our service provider Joe is the best!
Jane O.
LET US TAKE YOU OVER THE MOON WITH OUR SERVICE!