An air conditioner plays an important role in keeping your home cool and regulating humidity and air quality. Extreme temperatures can take a toll on the system.
Fortunately, you can trust Over the Moon for professional AC installation, repair, and replacement in Eagle, WI. We provide high-quality HVAC services to ensure your system is efficient throughout the year.
Air Conditioner
Installation
Installing an AC correctly requires expertise the average homeowner doesn't have. At Over the Moon, our seasoned HVAC professionals help with the entire AC installation process. They will evaluate your home and take measurements, which allows for precise load calculations. From installing the right sized air conditioner to ensuring the proper connections and upgrades are in place, we'll ensure your system is ready to run and can be safely operated, so your home will be comfortable for years to come.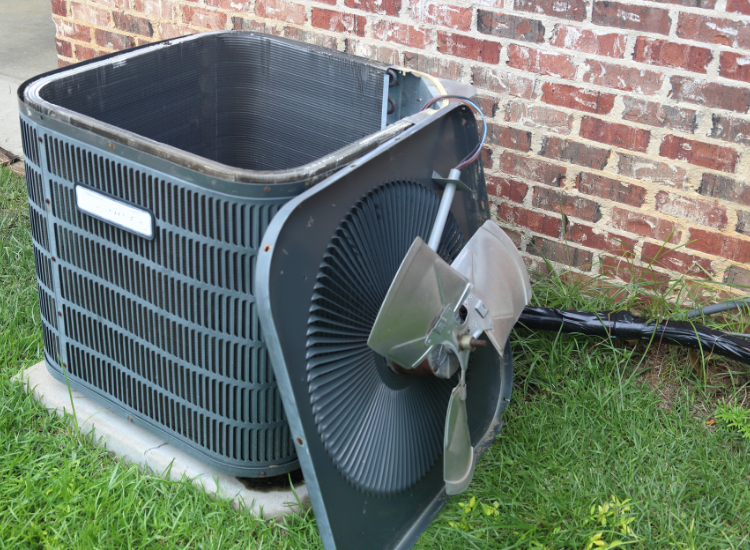 AIR CONDITIONING SERVICES
We're proud to offer a full range of cooling services in Eagle, WI. You can trust Over the Moon for the best in:
AC Replacement

AC Tune Up

AC Installation
AC Repair

AC Filter Cleaning

AC Filter Replacement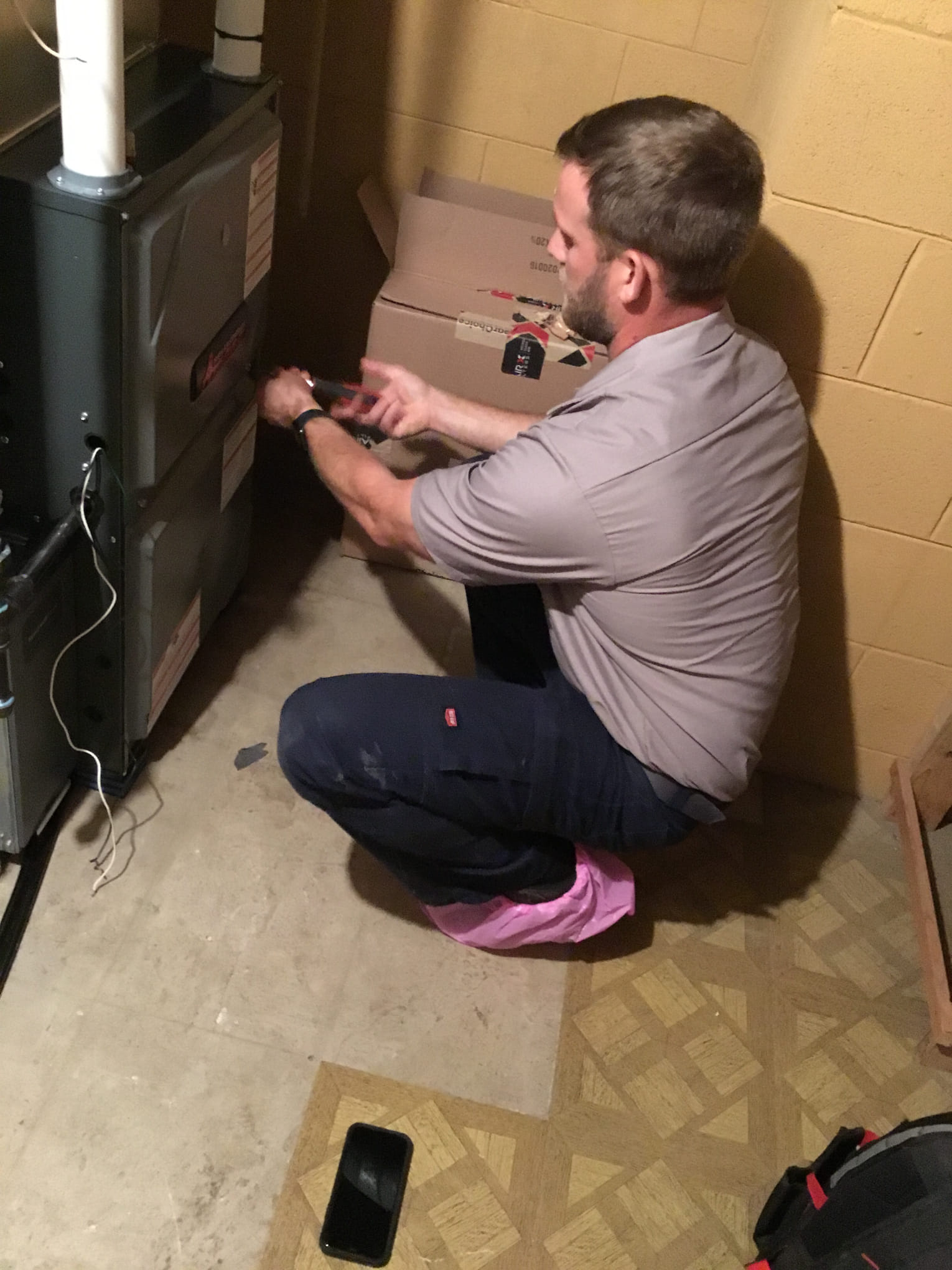 Air Conditioner Filter
Cleaning
Cleaning the filter in your AC is an important task. It helps keep particulates out of the air in your home. A clogged filter can also cause many problems for your air conditioner. As the filter material fills up with dirt and debris, air flow is reduced and the system must work harder. Over time, this can strain components and lead to expensive repairs. Particles can get inside as well and do damage. However, issues related to clogged filters are the easiest to resolve. If you need help with filter cleaning or replacement, let our AC professionals help.
Air Conditioner
Replacement
No homeowner in Eagle, WI, looks forward to having to replace their air conditioning system. But if your system is old or beyond repair, our team can make the process less stressful. We'll even help select a more efficient model that's perfectly sized and rated for your home. Ultimately, this can mean long-term savings, especially when you consider the inefficiencies of an old system and the need to frequently repair it. Instead, you can enjoy a lower cost of operation and peace of mind knowing your new AC will run all summer long.
Contact Over the Moon TodayM
Located in Oconomowoc, Over the Moon provides professional cooling services in Eagle and across the Milwaukie area. We're known for superior customer service and cover our work with a 100% Satisfaction Guarantee. When you need help with AC installation, AC repair, or AC replacement, schedule your service appointment online or call us at 262-240-6397.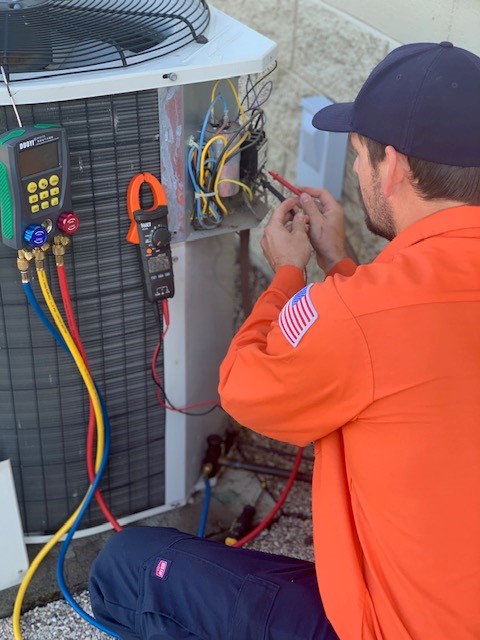 See what our clients
say about our work
These guys came in as a second opinion for my HVAC system and were so informative. Thank you so much! Now my new condo has a new system that I know will last.
Julie Hang
We are having a fireplace installed, and In-Phase was the ones we trust to install the electrical for it. They are not only professional, but highly skilled and personable as well. They always go above and beyond! Josh was great!
Jeanette Lubitz
Michael from Over the Moon did a great job. He was professional, courteous and went above and beyond. Gave me some good advice that I will use. Over the Moon does a fantastic job!
Alan Krenke
Joe from Over the Moon changed our smoke detectors and replaced an outlet. He also did an annual inspection. Joe was very efficient and knowledgeable. He explained everything he was doing and suggested some changes that could be beneficial. I would highly recommend Joe and Over the Moon!
James Bomberg
We had Over the Moon do a maintenance service on our AC system. Took advantage of their $99.00 service special. The technician Mike was professional, courteous and did a thorough job. We have had Over the Moon into our home for other services and repairs. We are satisfied with their performance, honesty and integrity.
Jim Paro
Over the Moon is outstanding. They did extensive work for us in a number of areas in our home, some quite complicated. Expert service, way above quality of other contractors we have used in the past. Highly recommended. Our service provider Joe is the best!
Jane O.
LET US TAKE YOU OVER THE MOON WITH OUR SERVICE!