Waukesha is celebrated as one of the most livable cities in the US. All four seasons in Waukesha are beautiful and residents of this city can enjoy many different activities in both the warm and colder months. However, while the temperature changes outside, it is nice to have predictability and comfort inside the home. At Over the Moon, we want to bring you this comfort, regardless of what the weather is doing, through our HVAC services in the Waukesha area.
If you live in Waukesha, you are used to the cold. Winters can test your endurance, dipping below freezing almost every day during the coldest months. Without a reliable heater, you can find yourself in a dangerous position. It is important to ensure that you have a working heater all winter by searching for the
best furnace services in the area
. When you call our team, we will do everything we can to make sure your family is warm until the ground thaws and the temperatures rise.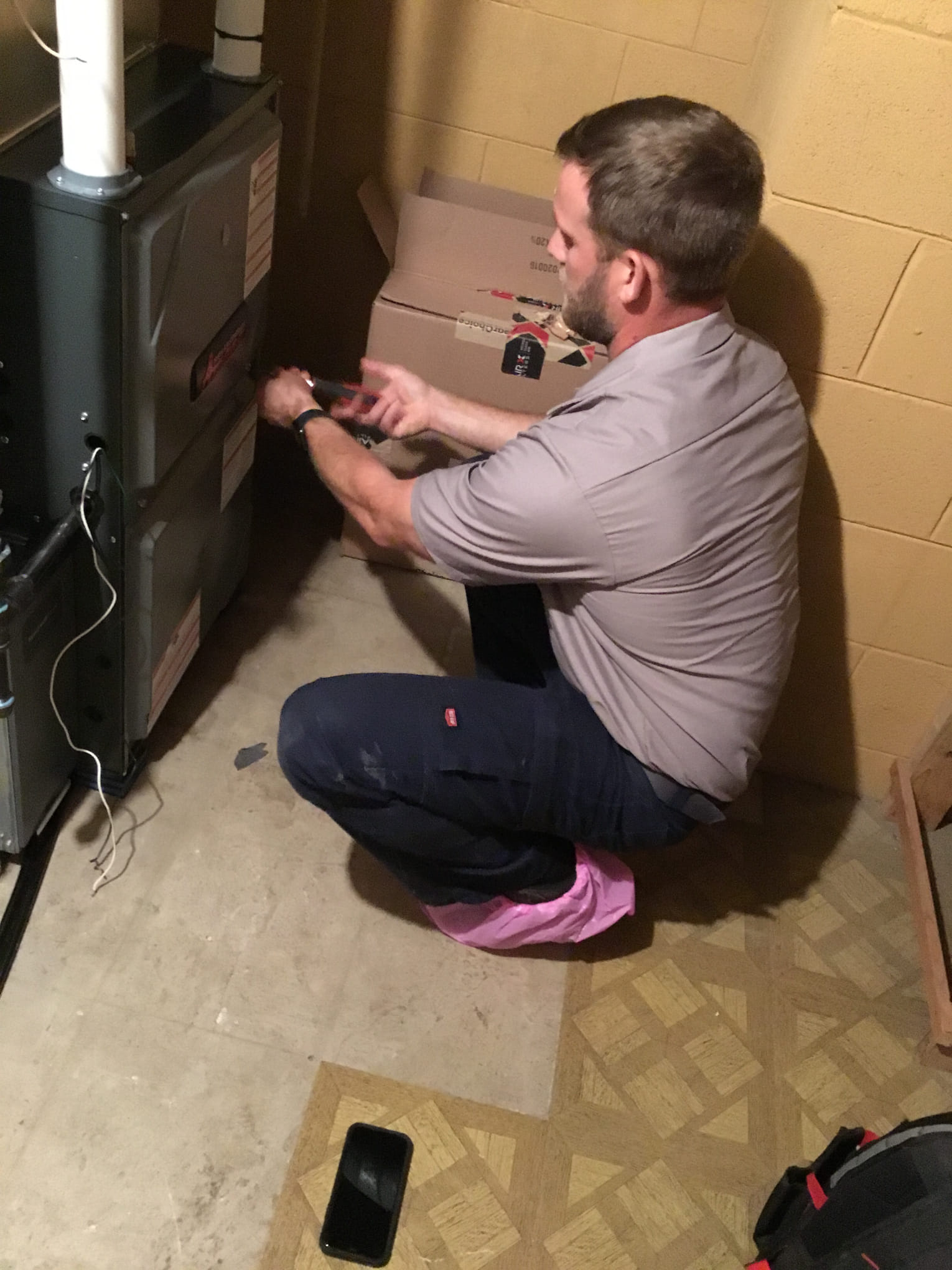 Air Conditioning Services
Our HVAC experts suggest yearly scheduled inspections of your system before summer begins to make sure that it's capable of keeping your home comfortable when temperatures soar.
Routine Maintenance Helps:
Cleaner, healthier air to breathe

Lower cost to operate

Saving time and money on major problems

Ensuring that the system runs efficiently
In the prevention of emergency repairs

In eliminating any major issues that your AC may have

Peace of mind
Even suffering without heat for one night can be miserable for you and your family. That is why we offer the
fastest furnace repair services
in the Waukesha area. Once you contact Over the Moon for a repair, we work quickly to restore your furnace. We try our best to make your system works better than it did before.
A reputable HVAC company needs to look beyond today's appointment, and also focus on what will be beneficial for the furnace and the customer in the future. We perform our repairs with this in mind, making sure that you will not be calling us back several weeks down the road with the same problem. During our repairs, we prioritize both the function of your furnace as well as its efficiency. There are always small things that we can do to help your furnace heat your home while using less energy.
If you have a furnace that is causing your energy bill to skyrocket, you have noticed an increase in repairs, or it is over 20 years old, the logical next step may be to purchase a new furnace. Most systems are only built to last between 15 and 20 years, so it can be helpful to find out how old your furnace is and begin planning to replace it.
At Over the Moon, we make the furnace replacement process easy. We know everything there is to know about choosing a new furnace for your home. It is important to get the right size in order to save money on your utilities and sufficiently heat your home. We also recommend purchasing a furnace that has a 90% efficiency rating or more.
When watching for signs that your furnace is ready for a replacement, take note of the frequency of your repairs as well as any new noises. Your furnace may begin to heat the home more sporadically, causing cold spots in the house or a lack of adequate heat. When any of this happens, give us a call.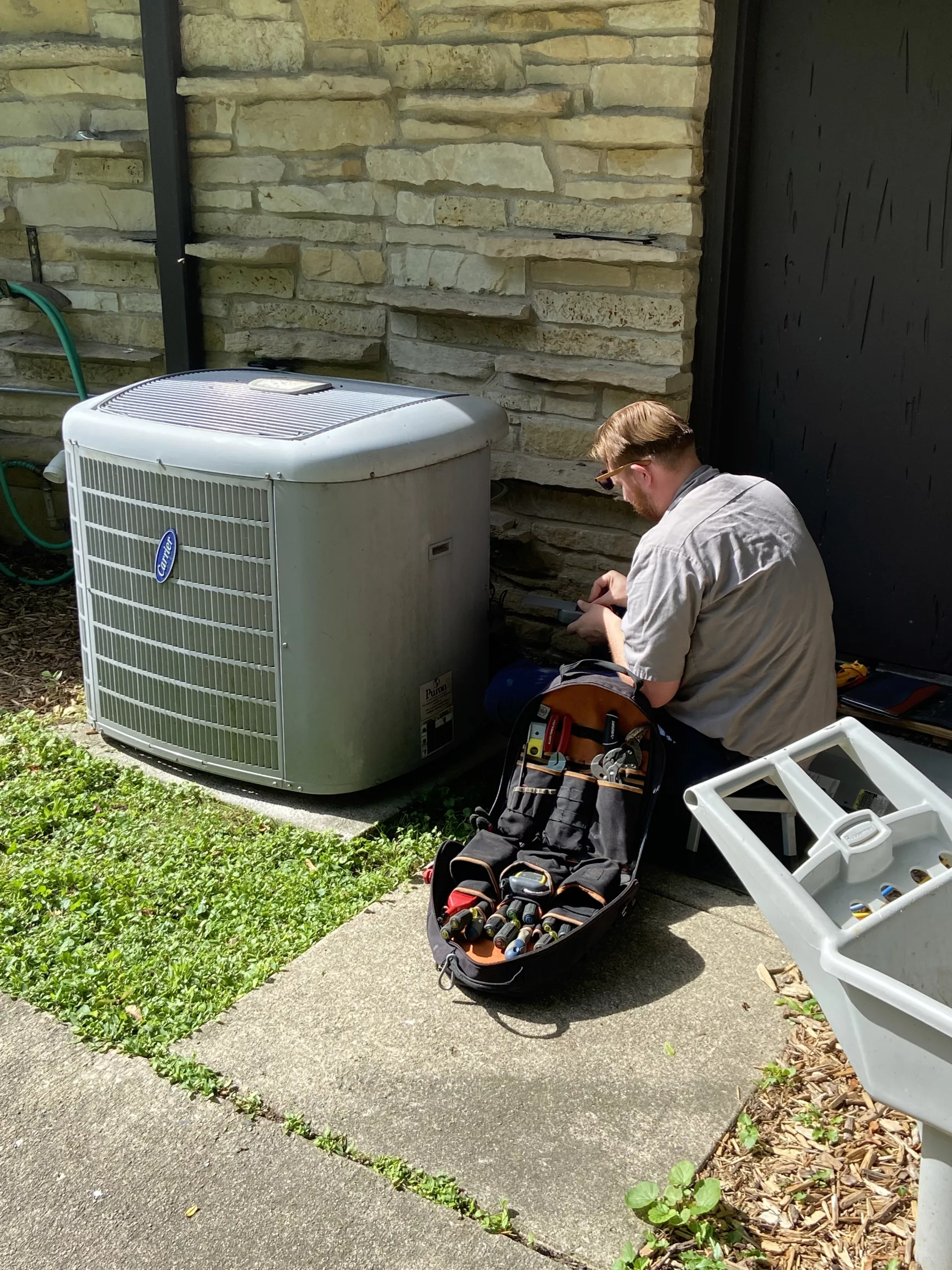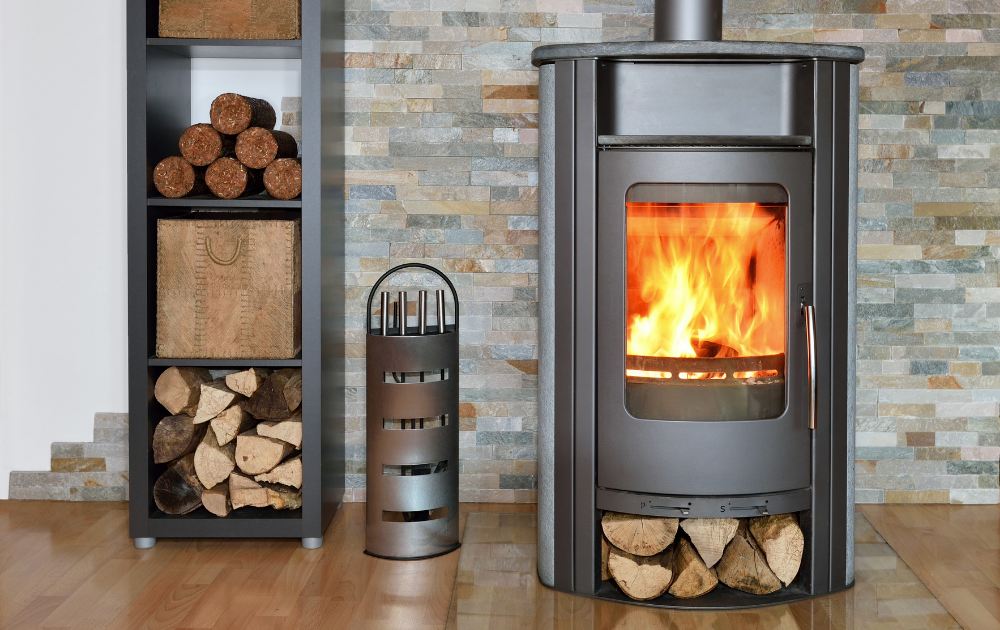 Building a new home can be exciting as you are able to design it to your exact specifications and make it convenient for your family's lifestyle. However, there can also be a certain amount of stress as you try to stick to your deadlines and you are obligated to make many different decisions regarding your appliances and who you will hire to install them.
With our furnace installation services, you can check one more item off your list. We will help you choose the right furnace for your new home by looking at the cost of electricity, oil, and gas in your area, and by analyzing the size and layout of your new home. When it comes time for installation, we are committed to arriving right when we are expected so that you can stay on schedule. If you are building a new home in the Waukesha area, you can reach out to us for installation services and advice about fitting your home with the right HVAC equipment.
Each year as the air begins to get cooler and the leaves start to change color, you should schedule a tune-up for your furnace. A
furnace tune-up
should not be viewed as a luxury that you can invest in when you have extra money, but a necessity that will save you money and keep your furnace running even beyond its expected lifespan. Regular tune-ups may also be needed to maintain your system's warranty.
We make our tune-ups both affordable and convenient so that it is easier for our customers to take advantage of. After your appointment, your furnace will be cleaned, lubricated, and checked for quality, safety, and efficiency. Your technician will give you information regarding upcoming repair needs and will end with a full system test to make sure everything is running smoothly.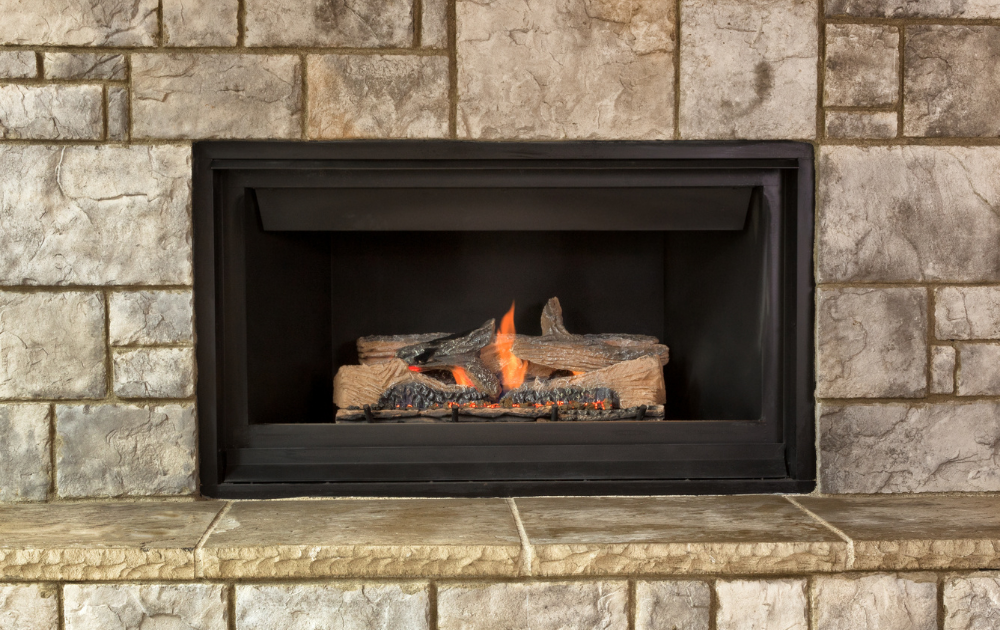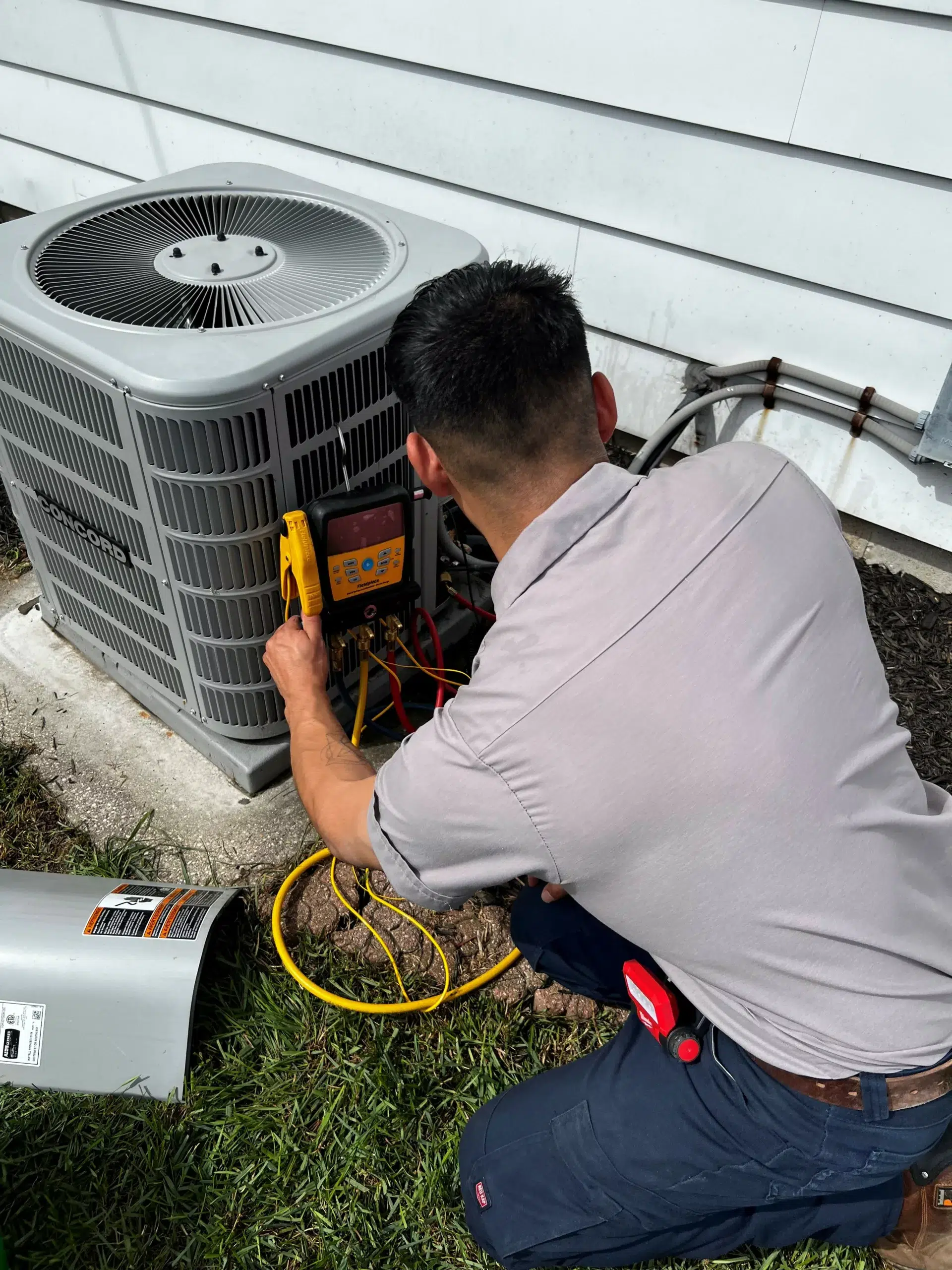 Air Conditioning Services

There is something pleasant about a Waukesha summer. There is nothing that can match a summer evening when the light is golden, and the air is temperate and comfortable. During the day, however, the sunshine can warm up your home, making it uncomfortably stifling indoors. Our
AC services
will help you control both the temperature and the humidity levels inside so that you can be comfortable all day long.
Air conditioners can sometimes have a proclivity for breaking down during the hottest week of the year, leaving you sweltering in your own home. However, we are just a phone call away with our
AC repair services
so that you don't have to suffer for long. We offer same-day services for many problems such as lukewarm air, decreased airflow, bad odors, refrigerant leaks, and unusual noises. Some of these problems can be dangerous, so don't be afraid to call us and have us come look at your system.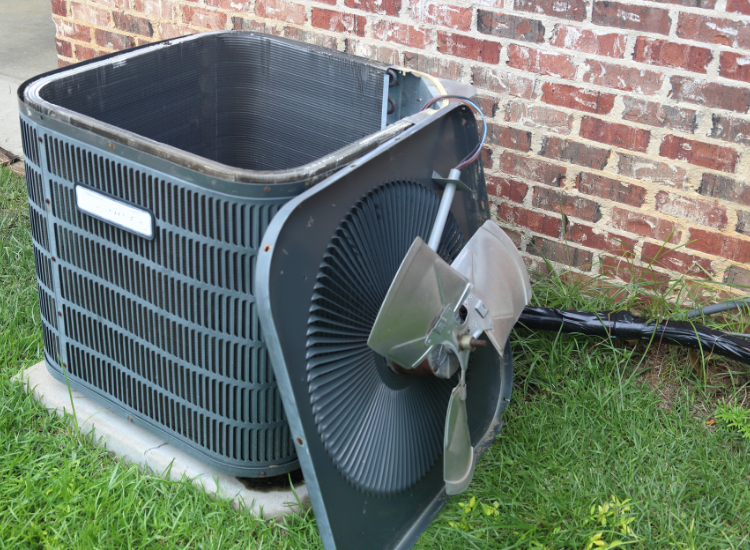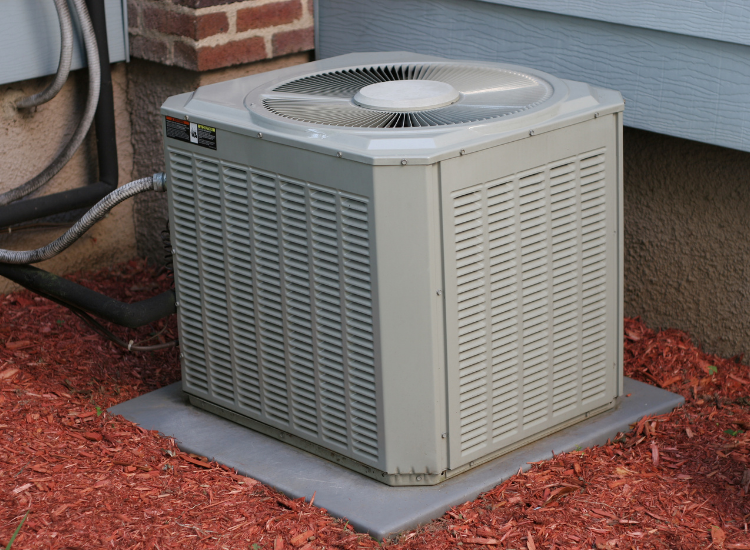 Air Conditioning
Replacement
Many problems with your AC are easily fixed by an HVAC technician. However, even if it can be fixed, it may be better for your long-term goals to replace or upgrade your AC rather than repairing it to just get a few more months of usage out of it. An
AC replacement
may be a better option if your AC is over ten years old, it is leaking refrigerant, the compressor is broken, or your AC is no longer running efficiently.
Upgrading to a system that has a higher efficiency rating and is the correct size for your home can make it much more affordable to cool your house. There are many options from central air to ductless mini-split systems, so it may be worth talking to an HVAC professional to see what they recommend for your home.
Air Conditioning Installation

When building a new home or having a new AC installed, it is important to consider the benefits of hiring a professional to do the job. A lot depends on that initial installation, and a qualified technician can make all the difference.
When you hire Over the Moon for your installation, you are not only ensuring a comfortable temperature inside the home, but also healthy humidity levels and improved air quality. We work hard to give you a comprehensive system that cools your air, purifies it, and regulates moisture levels for clean and healthy air. We can also install smart thermostats that allow you to control all of this from your smart device.
When you choose us for your AC installation, we will help you select the right system for your home. We will go through the options for you from heat pumps to evaporative coolers and then install it to your specifications. After your installation, we always recommend investing in a maintenance plan to keep it working great for a decade or more.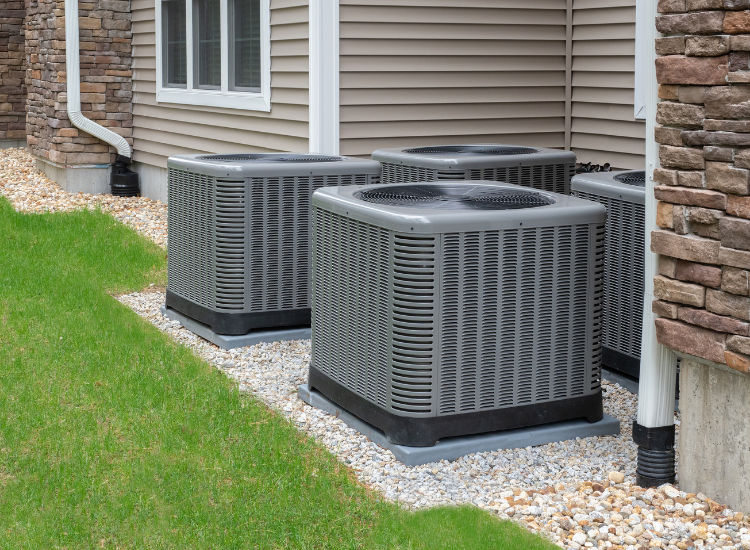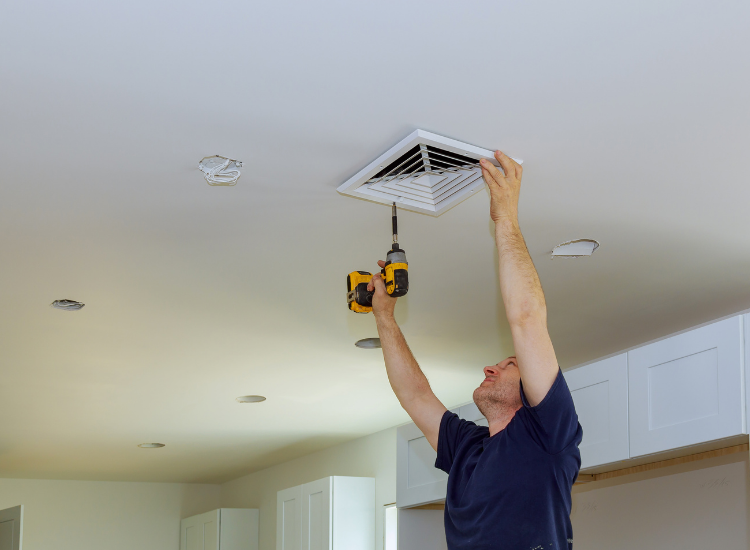 Air Conditioning Tune-Ups

While there are many things that you can do throughout the year to keep your AC in good condition, such as change the air filters and keep it clean and free from obstructions, one of the most important things you can do is schedule an annual tune-up. Most of our customers plan an
AC tune-up
at the beginning of summer before it gets too warm. A tune-up each year will minimize the number of repairs it will need, and it will also boost the system's efficiency.
Searching for Furnace Repair or AC Repair Near Waukesha, WI? Trust Over the Moon!

At Over the Moon, we consider ourselves fortunate to be able to supply quality HVAC services for our customers in the Waukesha area. We are your best choice for furnace and AC maintenance, installations, repairs, and more.
When your system breaks down at the most inconvenient time, you don't want to wait around for hours for a technician to arrive. We arrive quickly, come prepared, and always put our customers first. You can rely on us for exceptional services and affordable prices. Call us today for more information about our trustworthy heating and cooling services in Waukesha.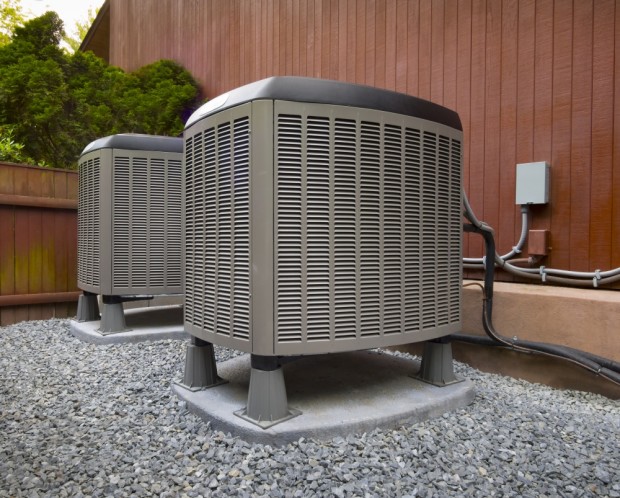 See what our clients
say about our work
These guys came in as a second opinion for my HVAC system and were so informative. Thank you so much! Now my new condo has a new system that I know will last.
Julie Hang
We are having a fireplace installed, and In-Phase was the ones we trust to install the electrical for it. They are not only professional, but highly skilled and personable as well. They always go above and beyond! Josh was great!
Jeanette Lubitz
Michael from Over the Moon did a great job. He was professional, courteous and went above and beyond. Gave me some good advice that I will use. Over the Moon does a fantastic job!
Alan Krenke
Joe from Over the Moon changed our smoke detectors and replaced an outlet. He also did an annual inspection. Joe was very efficient and knowledgeable. He explained everything he was doing and suggested some changes that could be beneficial. I would highly recommend Joe and Over the Moon!
James Bomberg
We had Over the Moon do a maintenance service on our AC system. Took advantage of their $99.00 service special. The technician Mike was professional, courteous and did a thorough job. We have had Over the Moon into our home for other services and repairs. We are satisfied with their performance, honesty and integrity.
Jim Paro
Over the Moon is outstanding. They did extensive work for us in a number of areas in our home, some quite complicated. Expert service, way above quality of other contractors we have used in the past. Highly recommended. Our service provider Joe is the best!
Jane O.
LET US TAKE YOU OVER THE MOON WITH OUR SERVICE!