Regular furnace tuning is just as critical as a car's oil changes. Without servicing, parts of the furnace get dirtier, lose effectiveness, and can prompt an abrupt and badly arranged breakdown. A tune-up can help keep your family safe and warm all winter long, whether your furnace needs a tune-up or is making strange noises.
What does a furnace tune up cover?
Sudden breakdowns can be a real problem, whether a family depends on their furnace to protect them from freezing, or just for moderate temperature for comfort. When a professional is tuning up your furnace, they will inspect the various parts and repair any damages to ensure that it lasts for a long time. Sudden breakdowns can be prevented through regular inspection of the furnace to overcome recurring problems and frequent replacement. In addition, they will be able to ensure your unit runs more efficiently and will save you money during the cold winter months.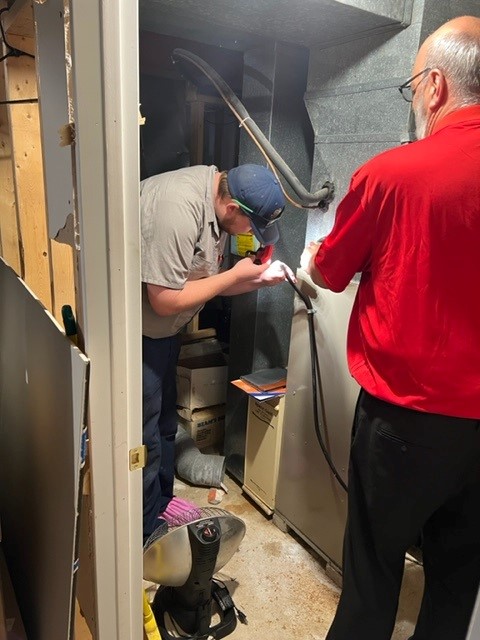 During a tune-up, a professional will:
clean the major components of the furnace
lubricate the mechanical parts
check for system leaks and tears or gaps in the ductwork
recalibrate the thermostat
test the heating elements
pilot system and/or electrical components
test the safety and limit switches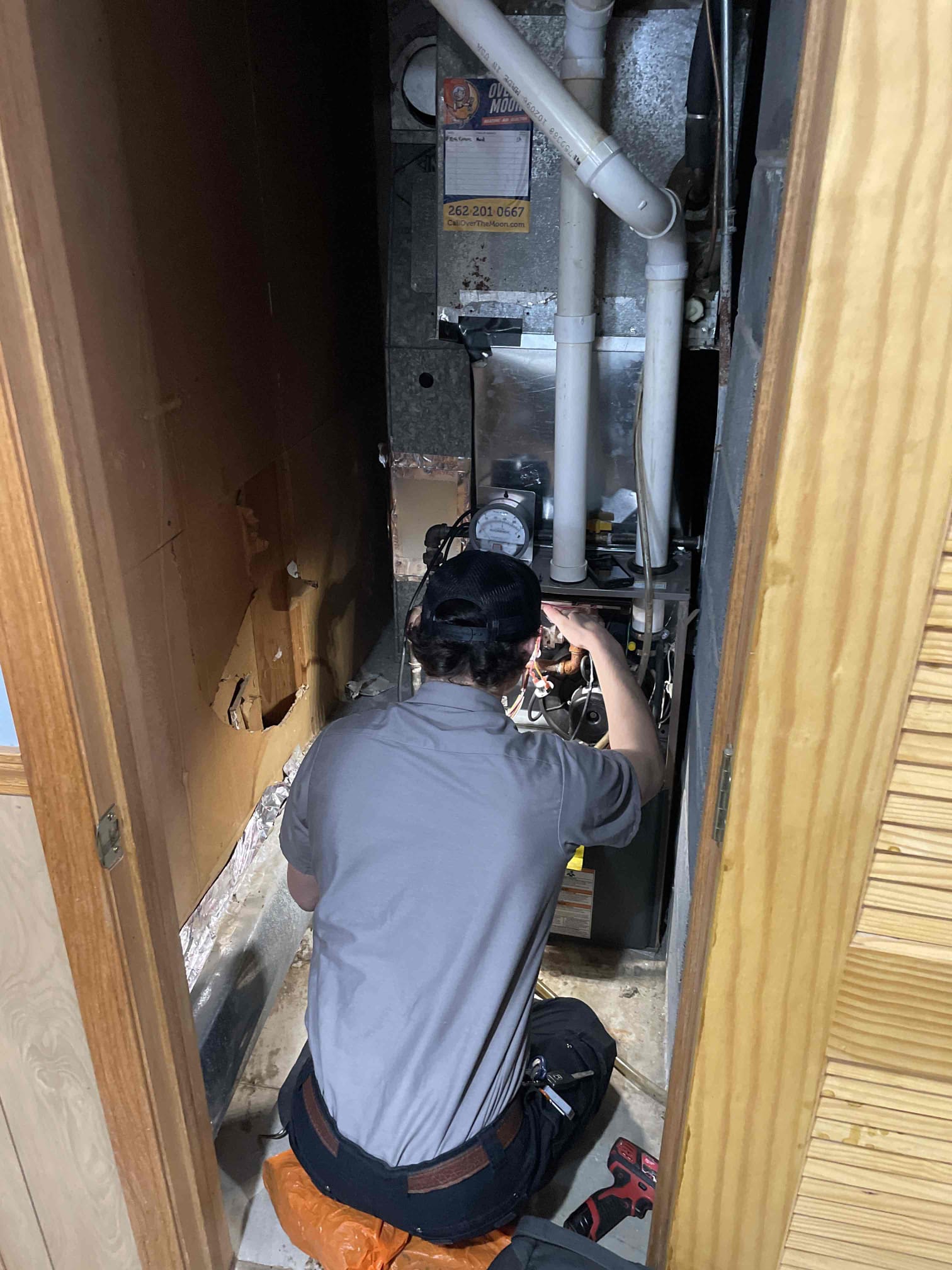 Why is a tune-up necessary?
When all the parts inside the furnace are thoroughly cleaned this does more than help it to look good. Furnaces that have clean insides will also run more efficiently when used. You can even see a reduction in your energy bills if the air flow filter is replaced and the coils are cleaned regularly.
Another step in the tuning up of a furnace is testing out the pilot system. When fuel in it is incompletely burned this can be a health hazard for the family. Hire a certified professional to help you find out if your furnace is emitting this dangerous gas.
Regular furnace tune-ups will not only help conserve energy and keep your utility bill in check, but they will also save you money longer term because you won't have as many repairs to pay for. Inadequate maintenance can lead to higher repair needs frequently. Inefficient components in it can make the furnace ineffective and quicker to wear out. When it becomes too expensive to repair a worn out furnace, you'll need to replace it, which is an expensive proposition.
Don't wait until winter sets in to call in a professional to inspect and service your furnace. A properly maintained furnace could last for as long as 20 years. You might even get 30 or 40 years of use out of your furnace, depending on your usage.
If your furnace is still covered by its warranty then you need to have it regularly tuned-up for the warranty to remain valid. There are companies that will only honor their product's warranty if it meets its maintenance requirements. Even though your furnace might be running fine now, a check-up could wind up sparing you a great amount of money if something were to all of a sudden turn out badly.
How should homeowners maintain their furnaces between tune-ups?
Furnaces usually require very less maintenance by homeowners between adjustments unless something breaks down or needs repair. Of course, there are some things you can do to ensure that your furnace lasts for some time and works efficiently between tune-ups.
One of the ways you can maintain an efficient furnace is to change the air filter on a regular basis. A dirty filter impedes the flow of air, placing strain on the furnace and forcing it to work harder to produce enough heat to warm the house. You should be changing your air filter regularly. Experts say it should be at least every three months especially if you have pets. A filter will not only improve the function of your furnace, but will also filter out toxins, allergens, and particles so that your family is able to breathe clean air.
Some people close off certain air vents to try to control the airflow in their home, but that can put too much strain on your furnace, resulting in mechanical damage. In addition to that, vents that are closed can also cause mold to grow in the ducts. Closing off vents won't save you any money in the long run if your furnace wears out faster.
The air flow from furnaces that vent to the outside of a home may be restricted by debris, animal nests, or other blockages. The best time to check for these issues is during the changing seasons. In case of furnace problems, homeowners can swiftly double-check their exterior furnace vents before contacting an expert.
See what our clients
say about our work
These guys came in as a second opinion for my HVAC system and were so informative. Thank you so much! Now my new condo has a new system that I know will last.
Julie Hang
We are having a fireplace installed, and In-Phase was the ones we trust to install the electrical for it. They are not only professional, but highly skilled and personable as well. They always go above and beyond! Josh was great!
Jeanette Lubitz
Michael from Over the Moon did a great job. He was professional, courteous and went above and beyond. Gave me some good advice that I will use. Over the Moon does a fantastic job!
Alan Krenke
Joe from Over the Moon changed our smoke detectors and replaced an outlet. He also did an annual inspection. Joe was very efficient and knowledgeable. He explained everything he was doing and suggested some changes that could be beneficial. I would highly recommend Joe and Over the Moon!
James Bomberg
We had Over the Moon do a maintenance service on our AC system. Took advantage of their $99.00 service special. The technician Mike was professional, courteous and did a thorough job. We have had Over the Moon into our home for other services and repairs. We are satisfied with their performance, honesty and integrity.
Jim Paro
Over the Moon is outstanding. They did extensive work for us in a number of areas in our home, some quite complicated. Expert service, way above quality of other contractors we have used in the past. Highly recommended. Our service provider Joe is the best!
Jane O.
LET US TAKE YOU OVER THE MOON WITH OUR SERVICE!