Indoor Air Quality Services
We all face and accept a variety of risks in our daily lives. But not everyone is aware of poor indoor air quality (IAQ) at home. But the hard truth is—particulates, household chemicals, and organic pathogens can concentrate in our homes and create serious health risks. At Over the Moon, we provide air quality services to determine what's polluting your home's air and find solutions to improve the situation.
Poor indoor air quality can make you sick. The symptoms of polluted air in your home range from sneezing and coughing to asthma to more serious health issues. Long-term exposure to some pollutants, such as smoke or radon, can increase the risk of lung cancer. Soot, ozone, carbon monoxide, and other contaminants can put you at risk of a heart attack or stroke. At the very least, poor IAQ can cause discomfort and make it difficult to sleep.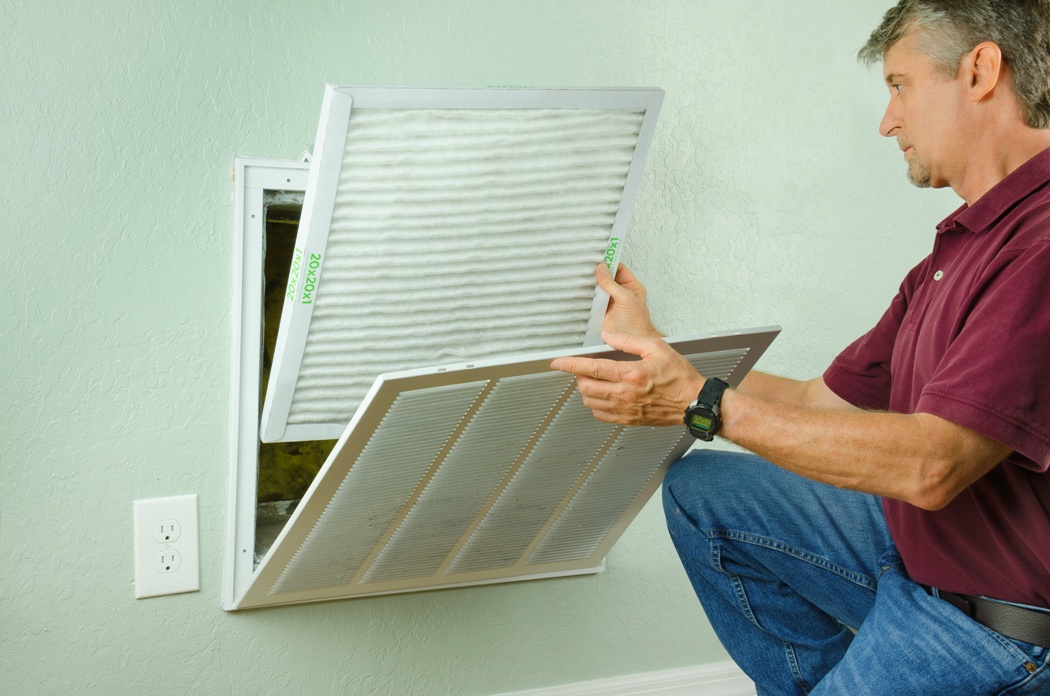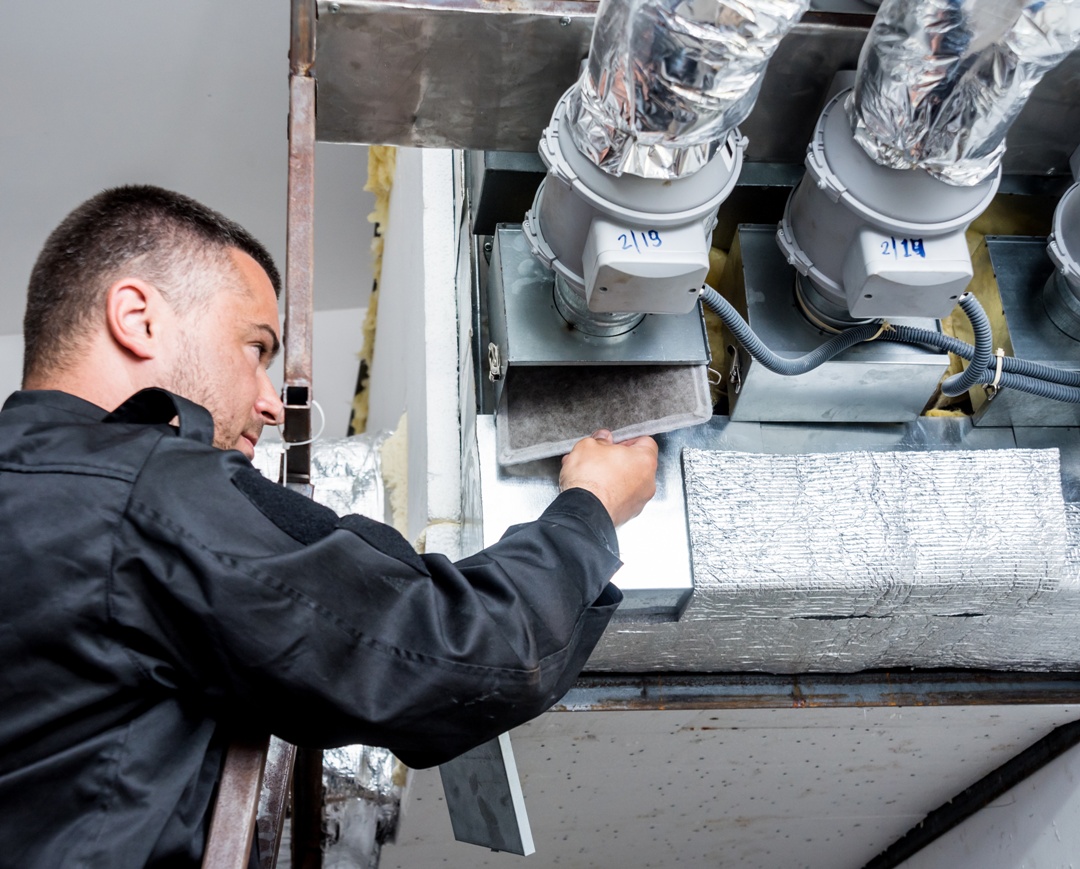 What Can We Do to Improve Your Indoor Air Quality?
The first step to improving IAQ is indoor air quality testing. Indoor air pollution has many sources. They can originate from outside or inside your home. Whether the problem is due to gases released by cooking, cleaning, or from paint; inadequate ventilation or pollutants circulating from clogged ducts; or high temperature or humidity levels, Over the Moon can find a solution.
Types of Indoor Air Quality Testing We Provide
When evaluating your home, we'll use the appropriate test methods to check for:
Carbon Monoxide
It's odorless and colorless, but carbon monoxide can be present in any home. This by-product of combustion can be released by a malfunctioning furnace or gas appliance. In light concentrations, it can cause fatigue and flu-like symptoms. High concentrations of CO are often deadly. We use the latest equipment to detect the smallest amounts and determine their source.
Humidity
Most people don't consider humidity a hazard. Nonetheless, it can increase the concentration of some pollutants. Water molecules can hold onto some allergens and support bacterial growth. High humidity can also increase the risk of viral infections and attract dust mites that cause allergy symptoms.
Particles
Particulate matter (PM) is a common indoor pollutant. Particles vary in size and many are microscopic. The smaller the particle, the deeper into the lungs it can reach and the greater the potential for long-term damage. 
Sources of PM include cooking, heating, cleaning, and consumer products such as printers and copiers. Fireplaces, candles, space heaters, and other heating equipment can also introduce PM into your home. Biological sources include pets and other animals, vermin, insects, plants, and mold. And PM can originate from outdoors as well, from sources such as pollen, vehicle exhaust, and wildfires.
Odors
Unpleasant odors can affect your quality of life and well-being. They can also signal certain chemicals may be in the air, even in low concentrations. If an odor is stronger in a certain area and associated with other physical symptoms, it can be considered an IAQ issue. You should call a professional to investigate it.
Mold
Mold can quickly spread through the air and into your air ducts. It can trigger allergic reactions. Some molds release mycotoxins that can cause severe illness if inhaled. The presence of mold is often associated with high humidity, dampness, a leak, or a flood. If you can't clean the mold, call a professional to test what type it is and provide mold remediation and moisture control solutions.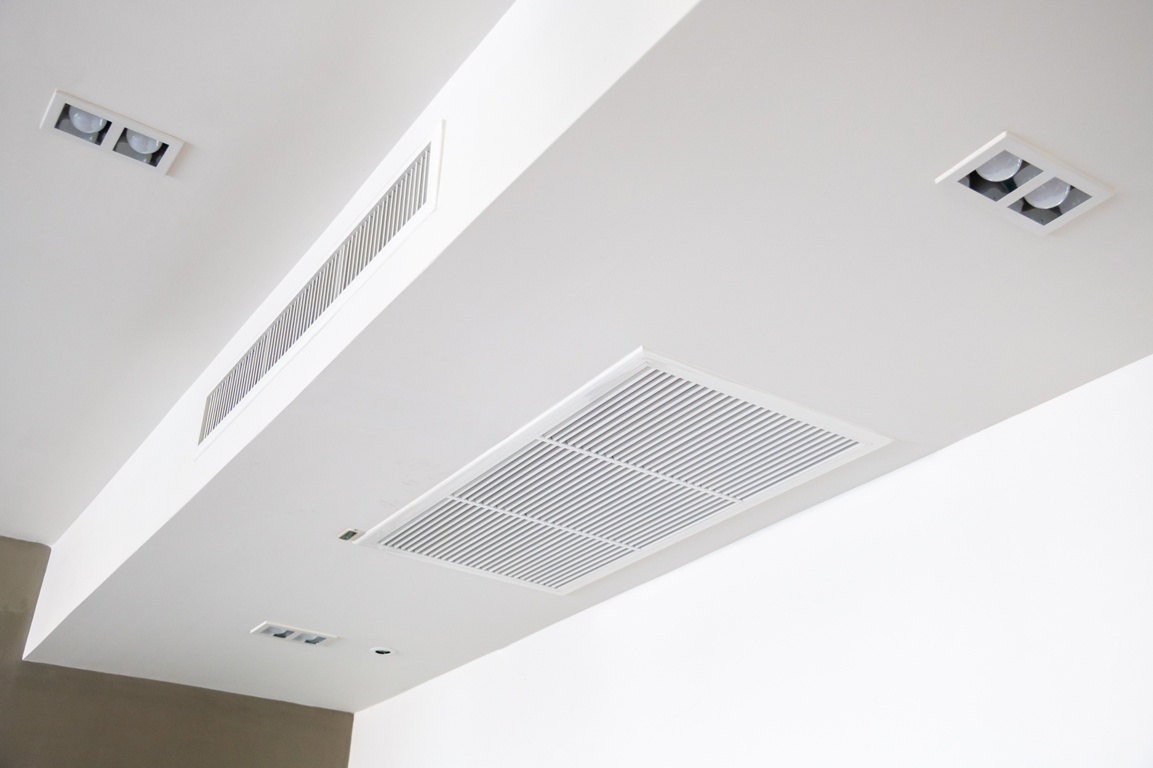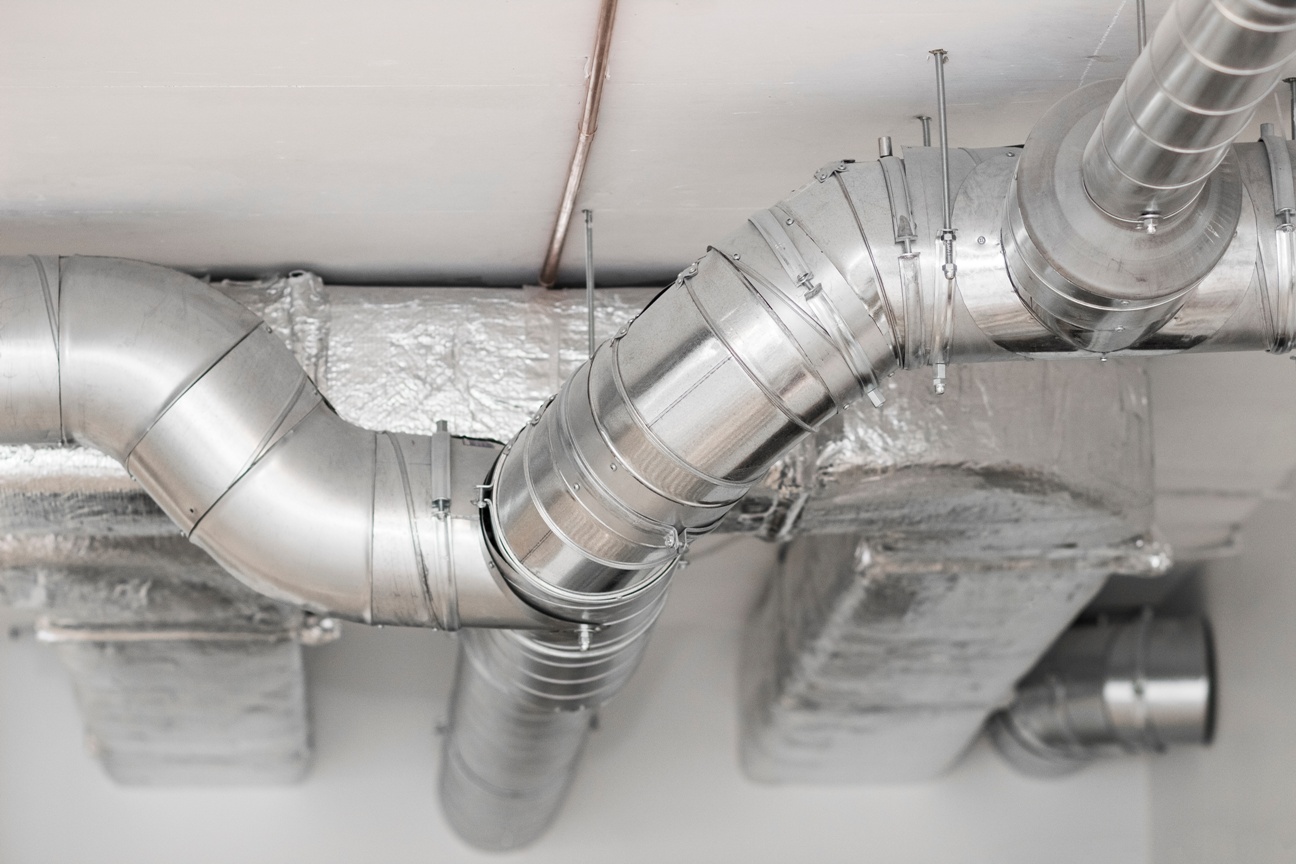 Over the Moon provides a range of effective solutions to improve indoor air quality, including:
UV Lights

: Installing an ultraviolet light in your HVAC system can kill bacteria, mold, and other organic contaminants by damaging their genetic material. Therefore, UV light can neutralize and eliminate harmful organisms.

Humidifiers

: Dry air can aggravate allergies and make it easier to catch a cold or the flu. It can also increase static electricity. A humidifier adds moisture to the air. In the right amounts, it can improve comfort and

indoor air quality

.

Dehumidifiers

: Depending on the humidity level in your home, a dehumidifier can improve IAQ. It is not an air purifier in and of itself, but a dehumidifier can reduce mold and mildew, dust mites, and some volatile organic compounds.
Signs of Poor Indoor Air Quality
Call an IAQ professional if you often experience symptoms such as:
Itchy Eyes

Runny Nose

Coughing

Sneezing

Dizziness

Dry, Irritated Skin
Headache

Fatigue 

Difficulty Breathing

Frequent Colds

Asthma Attacks
Indoor pollution may be affecting your comfort and health and you don't even know it. Our licensed professionals address the indoor air quality needs of clients in and around Brookfield, WI. To schedule indoor air quality testing and receive recommendations on IAQ solutions, contact us on the web or call (262) 240-6519 today.
See what our clients
say about our work
These guys came in as a second opinion for my HVAC system and were so informative. Thank you so much! Now my new condo has a new system that I know will last.
Julie Hang
We are having a fireplace installed, and In-Phase was the ones we trust to install the electrical for it. They are not only professional, but highly skilled and personable as well. They always go above and beyond! Josh was great!
Jeanette Lubitz
Michael from Over the Moon did a great job. He was professional, courteous and went above and beyond. Gave me some good advice that I will use. Over the Moon does a fantastic job!
Alan Krenke
Joe from Over the Moon changed our smoke detectors and replaced an outlet. He also did an annual inspection. Joe was very efficient and knowledgeable. He explained everything he was doing and suggested some changes that could be beneficial. I would highly recommend Joe and Over the Moon!
James Bomberg
We had Over the Moon do a maintenance service on our AC system. Took advantage of their $99.00 service special. The technician Mike was professional, courteous and did a thorough job. We have had Over the Moon into our home for other services and repairs. We are satisfied with their performance, honesty and integrity.
Jim Paro
Over the Moon is outstanding. They did extensive work for us in a number of areas in our home, some quite complicated. Expert service, way above quality of other contractors we have used in the past. Highly recommended. Our service provider Joe is the best!
Jane O.
LET US TAKE YOU OVER THE MOON WITH OUR SERVICE!