Recessed, Hanging, and Energy Efficient Lighting for your Home
Are you tired of simple floor lamps and recessed can lights? Then it's time for an upgrade. Your friendly neighborhood electricians at Over the Moon are experts when it comes to indoor lighting. From new fixture installation to simple repairs for your existing system, we're there when you need us.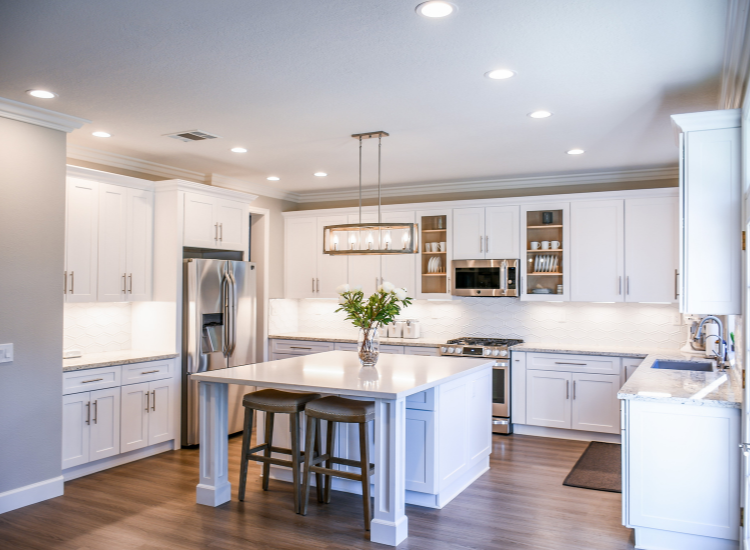 When it comes to indoor lighting, there's a wide range of possibilities available to you. That's why Over the Moon technicians are trained for:
System Wiring


Fixture Installation

Ceiling Fan Light Kits
Pendant, Hanging, and Recessed Lights

Incandescent, Fluorescent, and LED Light Systems

Ballast and Driver Troubleshooting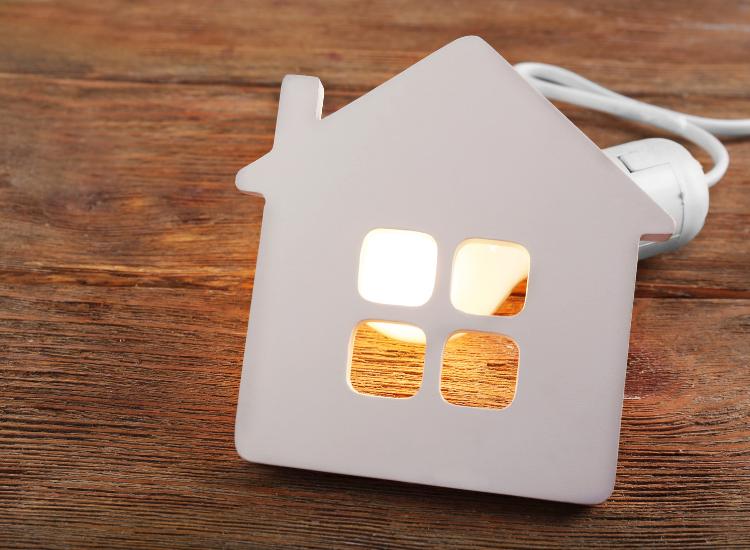 Energy Efficient Lighting
At Over the Moon, we want to help create a more sustainable planet. Part of reaching this goal involves helping you find an acceptable solution for more energy-efficient lighting in your home. The less energy we use world-wide, the more we have to go around (and the costs for that energy also decrease, which is a nice bonus).
Switching to CFLs and LED light bulbs is a great direction for a more energy-efficient home, but sometimes that implementation is a little more difficult that it appears to be. Dimmer switches and existing control systems aren't always friendly to LED and CFL light bulbs.
Upgrading your existing infrastructure to handle newer technologies can be an expensive process. Rather than second-guess which systems will work together, Over the Moon can help you plan and install a new system to bring your home into the next generation.
If all you want is to install a few new fixtures, we'll be glad to help with that as well. From mounting heavy fixtures (ceiling fans with light kits and some chandeliers can weigh more than 50 pounds!) to running new wiring for fixtures and their controls, Over the Moon is a fully certified company of electricians.
Plus, if you already have the fixtures ready, we offer same-day service. We can be at your home on the same day you call for service, meaning there's no waiting when you're ready to upgrade your home!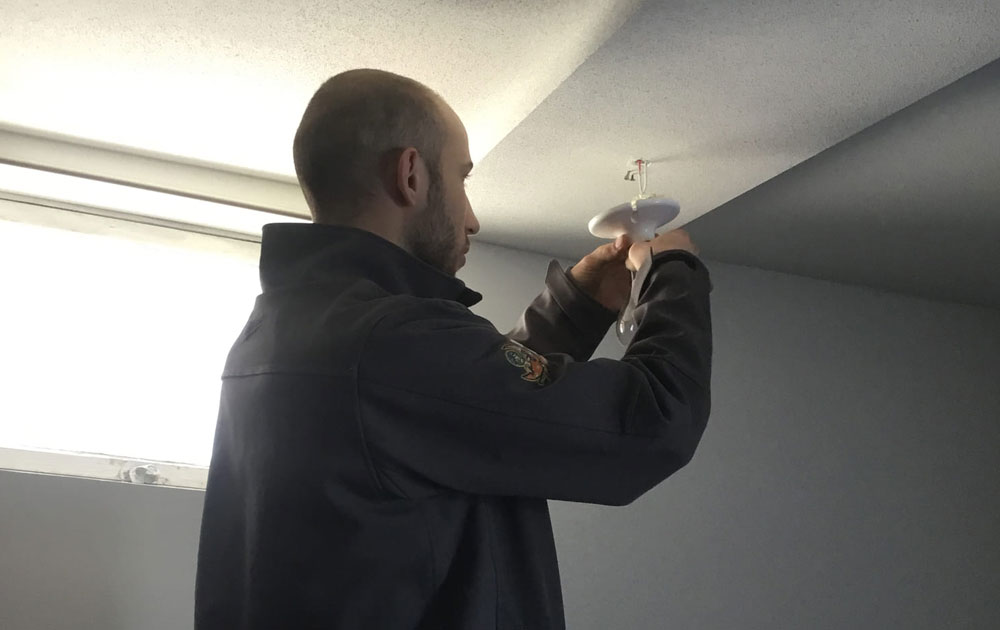 See what our clients
say about our work
These guys came in as a second opinion for my HVAC system and were so informative. Thank you so much! Now my new condo has a new system that I know will last.
Julie Hang
We are having a fireplace installed, and In-Phase was the ones we trust to install the electrical for it. They are not only professional, but highly skilled and personable as well. They always go above and beyond! Josh was great!
Jeanette Lubitz
Michael from Over the Moon did a great job. He was professional, courteous and went above and beyond. Gave me some good advice that I will use. Over the Moon does a fantastic job!
Alan Krenke
Joe from Over the Moon changed our smoke detectors and replaced an outlet. He also did an annual inspection. Joe was very efficient and knowledgeable. He explained everything he was doing and suggested some changes that could be beneficial. I would highly recommend Joe and Over the Moon!
James Bomberg
We had Over the Moon do a maintenance service on our AC system. Took advantage of their $99.00 service special. The technician Mike was professional, courteous and did a thorough job. We have had Over the Moon into our home for other services and repairs. We are satisfied with their performance, honesty and integrity.
Jim Paro
Over the Moon is outstanding. They did extensive work for us in a number of areas in our home, some quite complicated. Expert service, way above quality of other contractors we have used in the past. Highly recommended. Our service provider Joe is the best!
Jane O.
LET US TAKE YOU OVER THE MOON WITH OUR SERVICE!