Electrical Outlet Installation Services
Every minute, many households depend on electricity to handle everything. Between operating the fridge, watching television, to switching on lights, families rely on reliable electricity for virtually all of their everyday home functions. Yet if you don't have outlets, electricity won't do you any good.
Broken outlets are quite annoying and can even be dangerous if they don't provide enough power for an appliance. When a family needs to have the outlets in their home repaired or upgraded they can hire a local professional electrician to take care of it.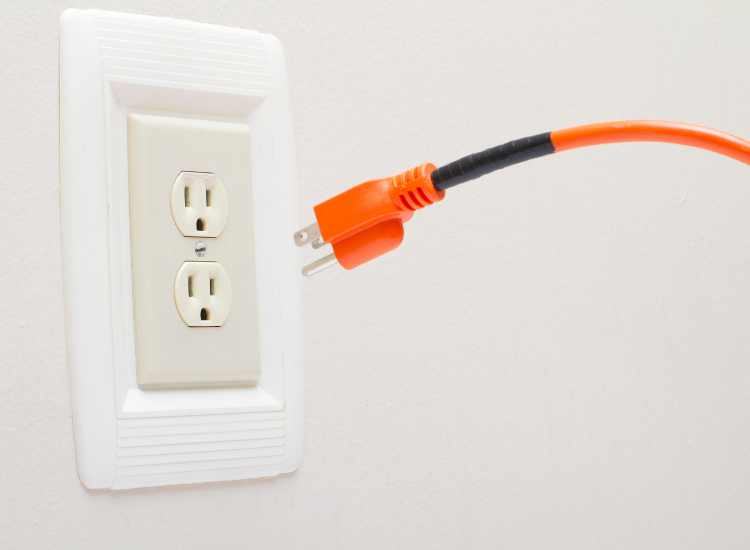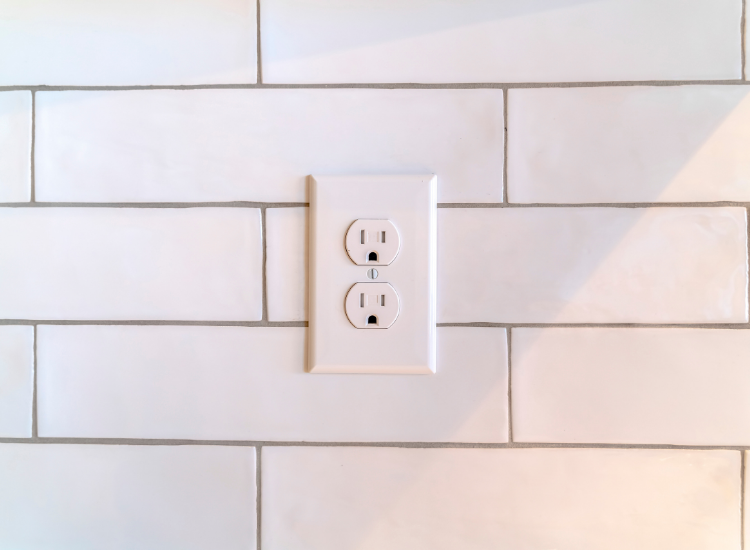 What's new with electrical
outlet installation?
Regardless if you live in a new home or an older one, chances are there are some upgrades you could make to your outlets. Outlets have seen many improvements since the old standard two-prong models were put into every home—nowadays there are GFCI outlets, USB outlets, and smart outlets to choose from. You can browse through these new modern kinds of outlets and their benefits so that you can be inspired to have them installed in your home.
This type of outlet has one port with a switch in place of the other port. The electricity can be blocked or allowed from the outlet so that it doesn't always have to be powered on. Instead of unplugging the device, you can just turn the outlet on or off.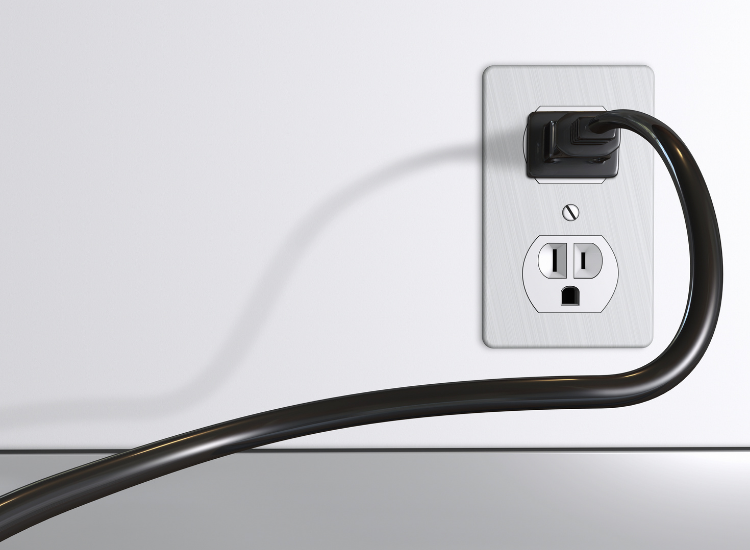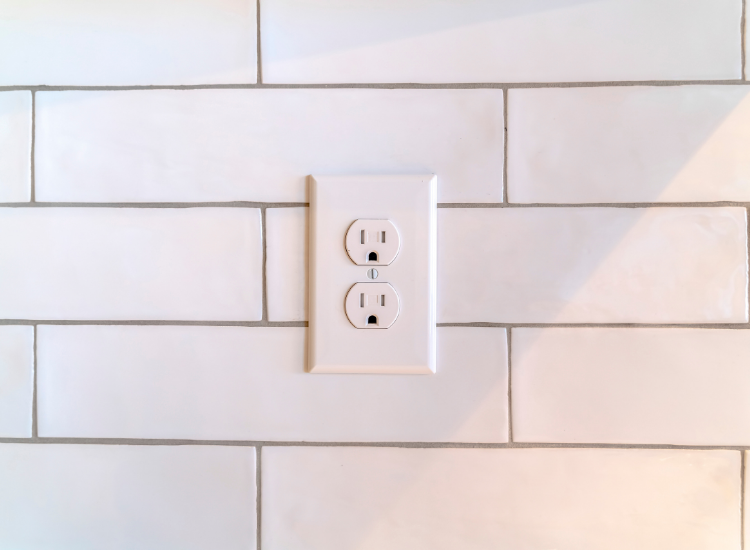 Ground Fault Circuit Interrupter outlets work by stopping electricity flow whenever a short circuit or ground fault is detected. They are mostly used near water, as in kitchens and bathrooms to avoid any accident if the water got electricity passing in. These will look the same as the basic outlets, but what is different in them is the two buttons for reset. If you have an older home and it doesn't have these outlets within 6 ft. of your water sources, you can have a professional install them so that your family is safe from shock or injury.
Switched Outlets
GFCI Outlets
AFCI Outlets
20A Outlets
USB Outlets
Smart Outlets
Homes built before 1999 may not have Arc Fault Circuit Interrupter outlets. Today, AFCI outlets are used at a breaker box in order for electricity jumping from one wire to another to be avoided, since those can cause fires. For older homes that do not have AFCI outlets, professional electricians can install these in their breaker boxes.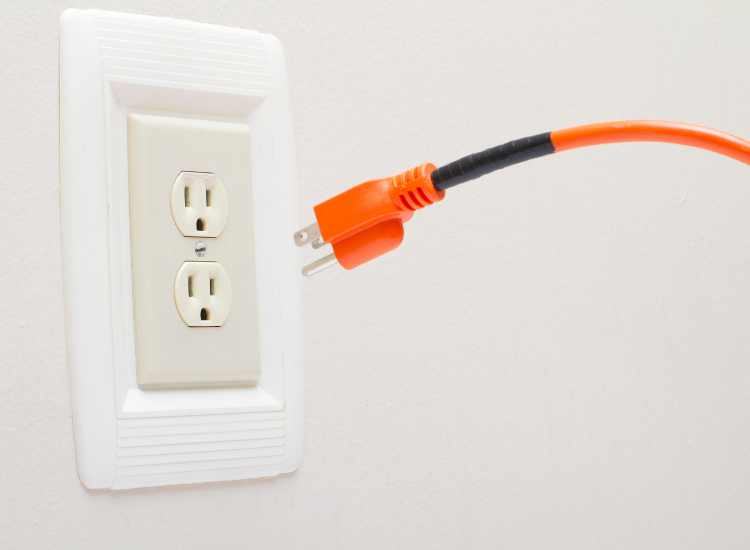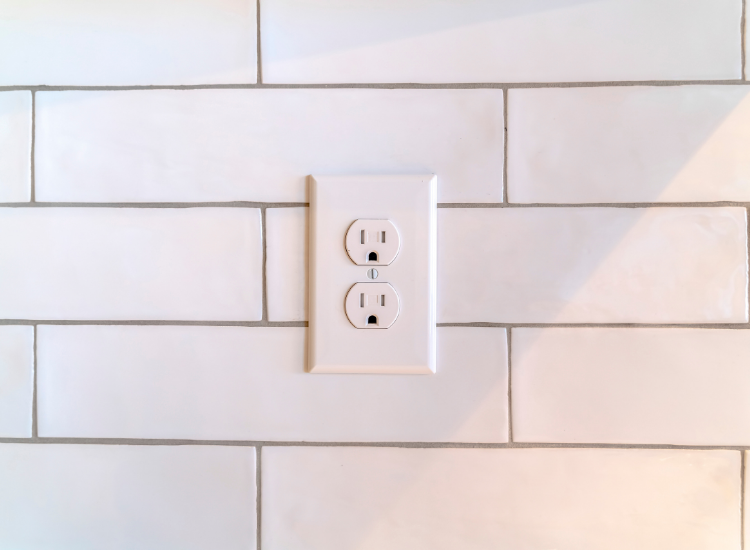 There are some appliances that need to use more power than what a basic outlet can give. In rooms like laundry place or a kitchen, you'll be able to find installations 20 A that are ensuring higher power to a bit more energy-consuming devices. These outlets are similar to the standard outlets but the difference is their small slit perpendicular to its opening in the left side to show that it is a 20A outlet.
If your breakers are persistently lurching or a contraption needs more power than your outlets can give, a circuit analyzer can assist move with upping to these 20A styles and get your machines running at full farthest point in a matter of moments.
Most modern devices use USB cables to power themselves, but without an adapter they cannot use traditional outlets. Fortunately, there are certain types of outlets available today that have built-in USB port so you don't need to worry about having an adapter. USB outlets typically have two USB ports and two regular ports, or have no regular ports and have four USB ports. Based on what the family needs and the locations in the home where they are desired, your family can decide or mix and match between the two styles, and an electrician can perform the installation.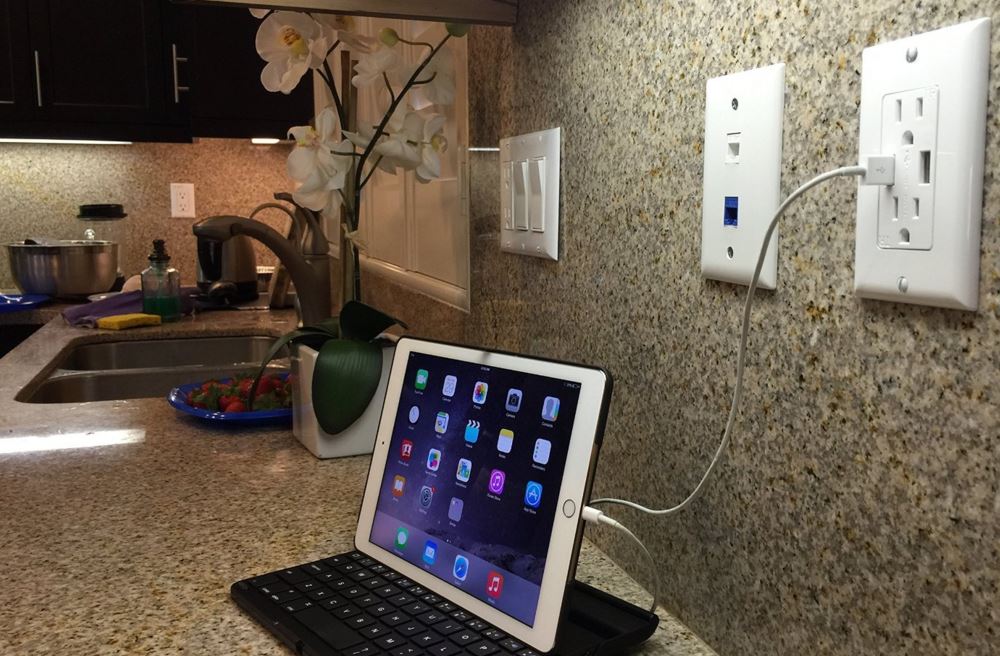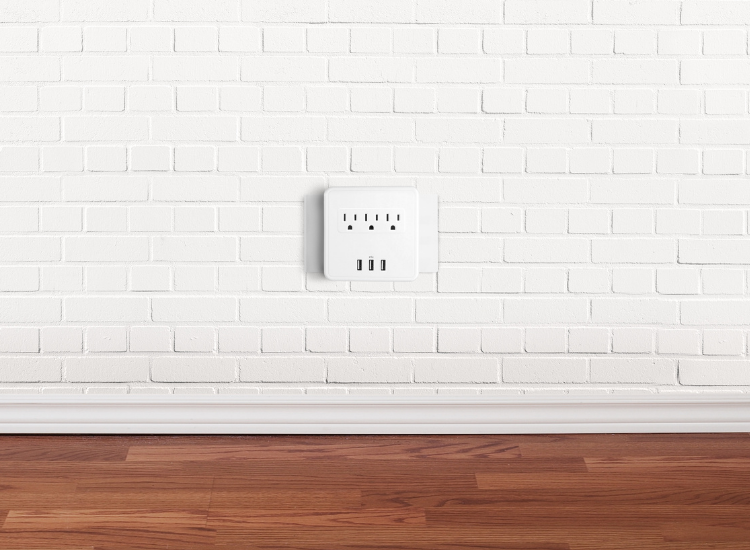 With a smart outlet there is no need anymore to make use of a switch to control a device. This can make it advantageous to remotely turn gadgets on and off, and even gives homeowners a chance to set timetables for use for the duration of the day. As you can imagine, this is a very convenient thing to do and it allows you to really get things going without it interrupting your schedule.
Lights can come on and off at specific occasions when you are away from the home, so it would seem that somebody is home to deflect robbery. Or then again, property holders can set calendars for outlets to expand their vitality effectiveness and diminish their vitality bills. Therefore, smart installations cost more than standard ones, but the advantages are big.
The outlets that are not working need to be checked by a professional electrician. Those who are not acquainted with the home wiring and electrical system should not take the risk of trying their hands at correcting the faults, especially if problems already exist. Just call your local electrician for help with any electrical outlet job, you need to avoid any unnecessary danger.
See what our clients
say about our work
These guys came in as a second opinion for my HVAC system and were so informative. Thank you so much! Now my new condo has a new system that I know will last.
Julie Hang
We are having a fireplace installed, and In-Phase was the ones we trust to install the electrical for it. They are not only professional, but highly skilled and personable as well. They always go above and beyond! Josh was great!
Jeanette Lubitz
Michael from Over the Moon did a great job. He was professional, courteous and went above and beyond. Gave me some good advice that I will use. Over the Moon does a fantastic job!
Alan Krenke
Joe from Over the Moon changed our smoke detectors and replaced an outlet. He also did an annual inspection. Joe was very efficient and knowledgeable. He explained everything he was doing and suggested some changes that could be beneficial. I would highly recommend Joe and Over the Moon!
James Bomberg
We had Over the Moon do a maintenance service on our AC system. Took advantage of their $99.00 service special. The technician Mike was professional, courteous and did a thorough job. We have had Over the Moon into our home for other services and repairs. We are satisfied with their performance, honesty and integrity.
Jim Paro
Over the Moon is outstanding. They did extensive work for us in a number of areas in our home, some quite complicated. Expert service, way above quality of other contractors we have used in the past. Highly recommended. Our service provider Joe is the best!
Jane O.
LET US TAKE YOU OVER THE MOON WITH OUR SERVICE!