Trusting your home to be cool in the summer and hot during the winter is very important if you want to feel safe and secure in your home. During times of extreme temperatures, it's our priority to give you a dependable heating and cooling system to keep you safe.
We know how your HVAC system can affect your overall energy usage this is why our goal here in our company is to minimize this cost by making sure that your HVAC system is running at peak efficiency all year round.
In need of an AC
Tune-Up or Repair?

Homeowners frequently fail to have an expert work on their AC systems till the situation worsens. Quite often, homeowners assume that their AC systems are in good working order as long as they seem to be running reasonably well. This means that previously minor and undetected problems have now escalated into bigger issues that may lead to the entire system's shutdown.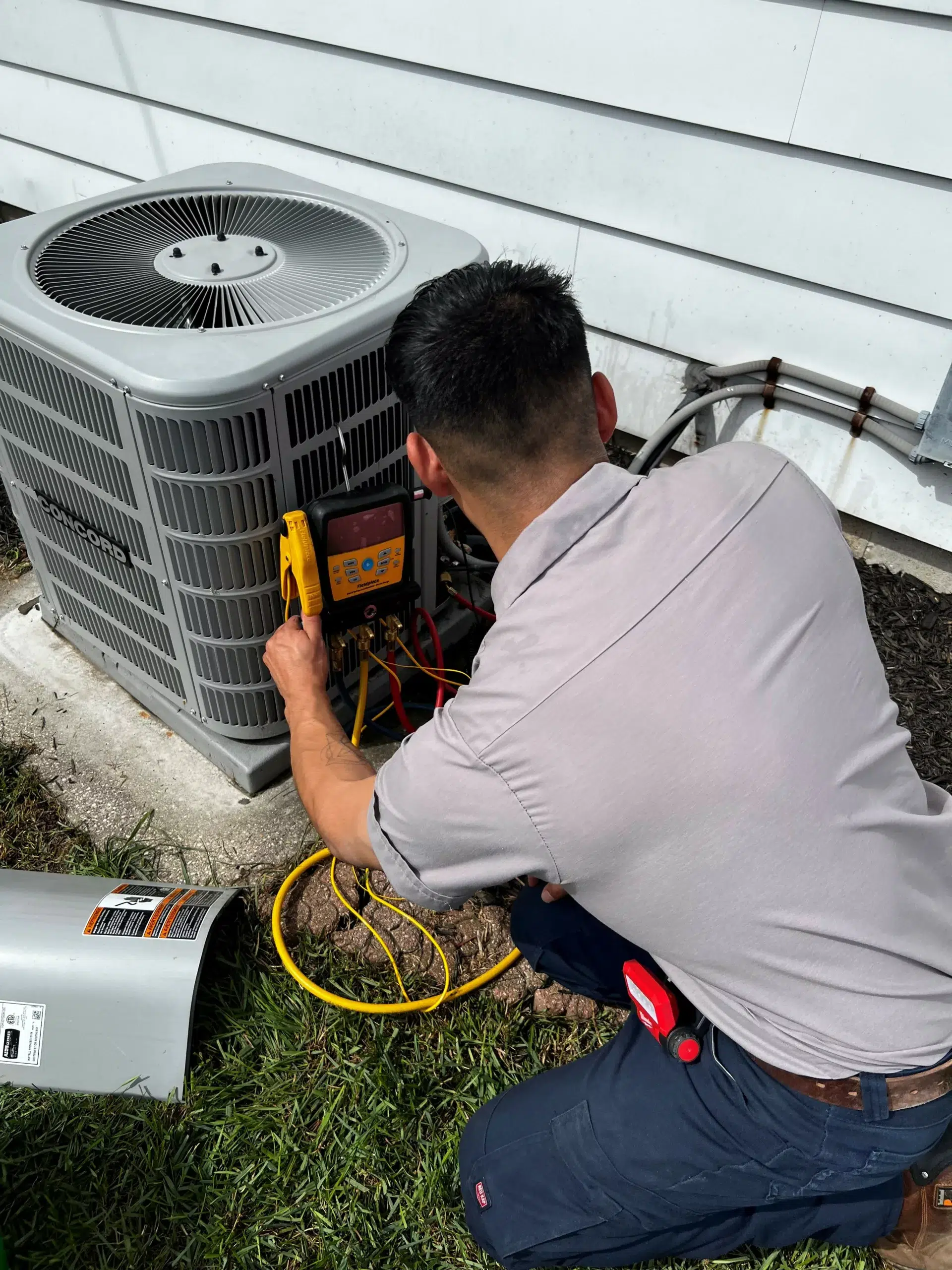 Air Conditioning Services
Our HVAC technicians recommend routine inspections be performed yearly before hotter weather hits to make sure that your system continues to run well when you need it most.
Routine Maintenance Helps:
Saving time and money on major problems

In the prevention of emergency repairs

In eliminating any major issues that your AC may have

Ensuring that the system runs efficiently
Lower cost to operate

Cleaner, healthier air to breathe

Peace of mind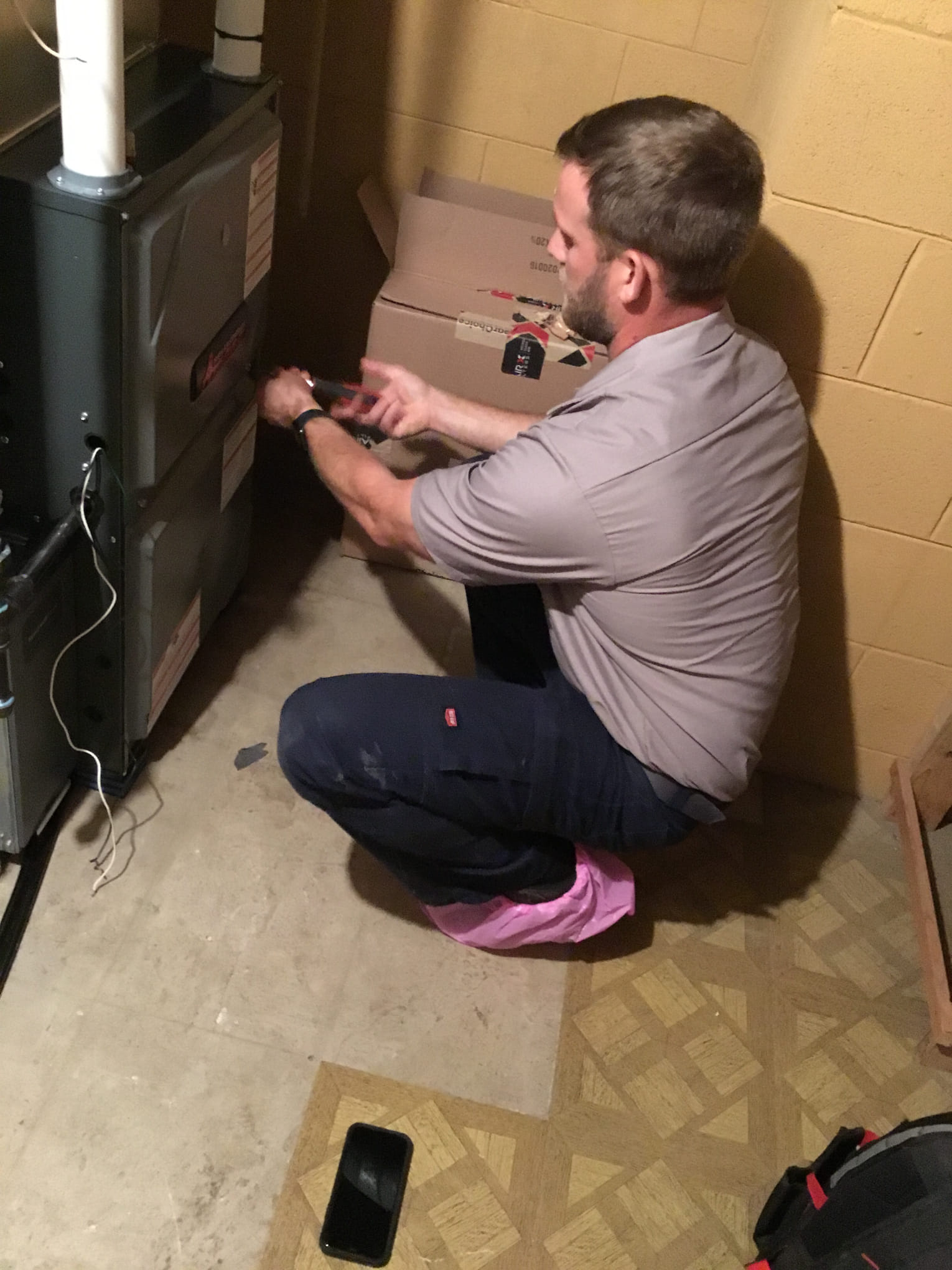 Providing Prompt
Heating Repairs

The last thing we want in our company is for you to freeze during the winters as we know how cold it can get. Having heating problems on a frigid winter day is not only terribly uncomfortable but can be a health and safety concern for your family. Our specialists know how it is essential for a house to have its heating system running as efficiently as possible. Our technicians have the skills and experience to work on whatever type of heating system you may have in your home.
Our Comfort Heating
and Cooling Difference
All of our HVAC experts have licenses in their specialties and have gone through extensive training and have years of experience. You can rely on us that only the best service and products will be given when you decide to avail of our services. Our goal here in our company is to make sure that your cooling systems and heating systems operate at optimal levels. You can rely on our HVAC experts to meet all of your HVAC needs, from regular preventive maintenance to the most complicated and urgent emergency repairs.
Be sure to visit our website and go to our "Contact Us" page. We hope you'll get in touch with us, and when you do, we'll respond quickly and answer all of your questions. We assure you that you will be absolutely gratified with each and every one of our work.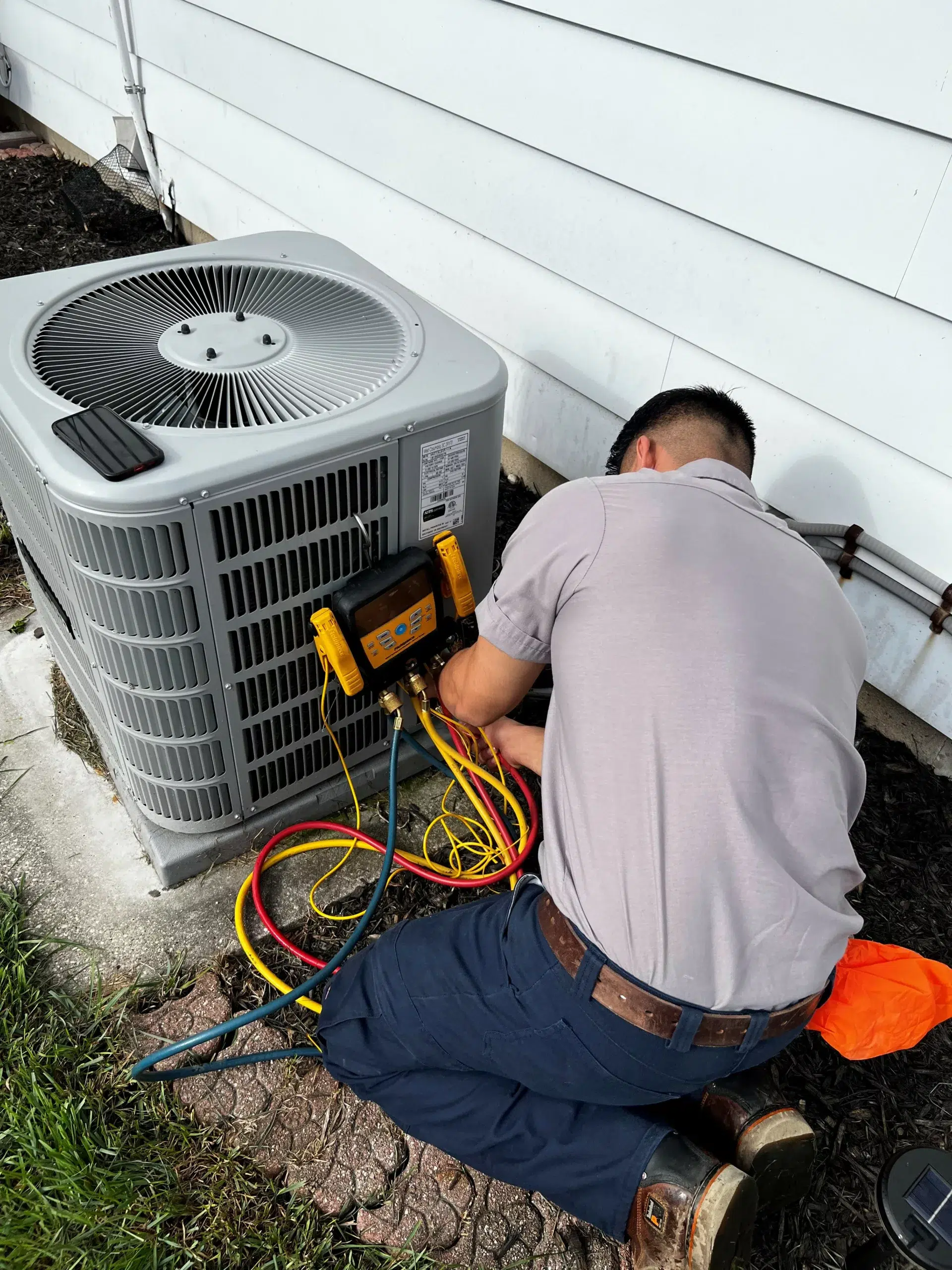 See what our clients
say about our work
These guys came in as a second opinion for my HVAC system and were so informative. Thank you so much! Now my new condo has a new system that I know will last.
Julie Hang
We are having a fireplace installed, and In-Phase was the ones we trust to install the electrical for it. They are not only professional, but highly skilled and personable as well. They always go above and beyond! Josh was great!
Jeanette Lubitz
Michael from Over the Moon did a great job. He was professional, courteous and went above and beyond. Gave me some good advice that I will use. Over the Moon does a fantastic job!
Alan Krenke
Joe from Over the Moon changed our smoke detectors and replaced an outlet. He also did an annual inspection. Joe was very efficient and knowledgeable. He explained everything he was doing and suggested some changes that could be beneficial. I would highly recommend Joe and Over the Moon!
James Bomberg
We had Over the Moon do a maintenance service on our AC system. Took advantage of their $99.00 service special. The technician Mike was professional, courteous and did a thorough job. We have had Over the Moon into our home for other services and repairs. We are satisfied with their performance, honesty and integrity.
Jim Paro
Over the Moon is outstanding. They did extensive work for us in a number of areas in our home, some quite complicated. Expert service, way above quality of other contractors we have used in the past. Highly recommended. Our service provider Joe is the best!
Jane O.
LET US TAKE YOU OVER THE MOON WITH OUR SERVICE!